About Dr. Vidya Priya Rao

MUMBAI

|

India
Author I Blogger I Coach I Design Consultant I Educator
Dr. Vidya Priya is passionate about...
design and culture

,

service design methodologies

,

service design thinking

,

innovation

and

design education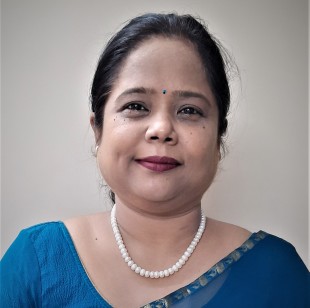 Innovatus Marketers Touchpoint LLP, Design Consultant, Visiting Faculty in B-School
Vidya Priya Rao (Ph.D.) is the Founder of a Customer Experience, Marketing, and Design Consultancy – Innovatus Marketers Touchpoint LLP. She is a visiting faculty in B-Schools in India.
To me, service design means...
Vidya loves helping businesses articulate service strategy and connecting the dots to define transformative service experiences that benefits employees, customers, partners, and businesses. To do so run rapid experiments, to show value, to get buy-in, and to creatively apply service design concepts to a particular area of focus for a business. Eventually, helps businesses in adopting a design mindset and building a design-led innovation culture. However, her fears stems from the fact that, often businesses lured by innovation and sweeping organizational change are jumping into it without really understanding what design is, how it works and why do they need it in the first place.
---
Related members
From the same Chapter