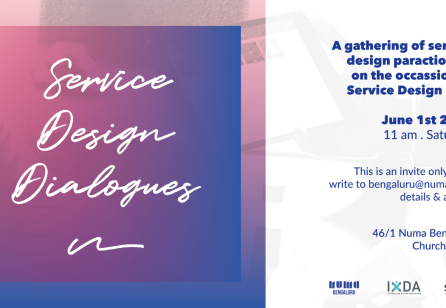 Service Design Dialogues
A gathering of service design practitioners on the occasion of Service Design Day.
View Event
Chapter events

Introduction to Service Design (On 13th April, 2019 in Pune from 10.30 am to 12.30 pm)
In the age of customers, you 've noticed everyone is talking about providing exceptional customer experience! What exactly is service design, that ensures that experiences are delivered as intended?
View Event
Discover all Chapters
SDN India
India
"SDN India aims to build a community of creatives with diverse specializations in order to discover, discourse & deliberate over service design with a strong focus on learning, collaboration & research through the creation of a dedicated network of service designers and enthusiasts"
Read more
SDN Chapters
Welcome to the Service Design Network
Great to have you here. Together, we can share knowledge and learnings, and further strengthen our growing discipline.
Chapters Website