SDN Academy Events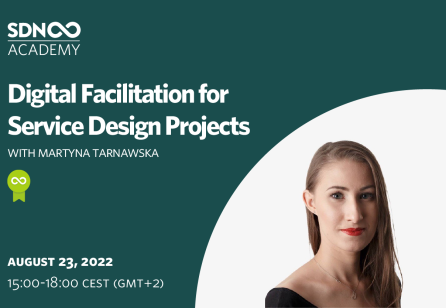 Digital Facilitation for Service Design Projects
"Practical 3 h course expanding your digital facilitation skills."
View Event
SDN Academy Events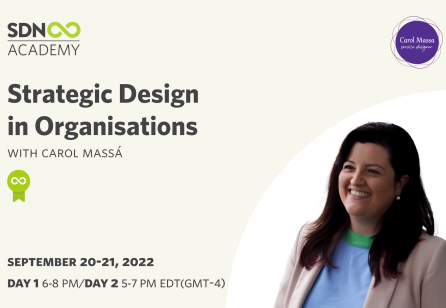 Strategic Design in Organisations
Today, more than ever, the role of design is shaping human needs as we deliver new service models to improve human lives. As design professionals we continue to experiment with new ways to provide solutions for complex problems. During this two-part course, you will learn about the role of service design in organisations today, identify design challenges from an inside and outside-in perspective and, ultimately start to take actions to close gaps between people, process, policies, platforms in your organisation.
View Event
SDN Academy Events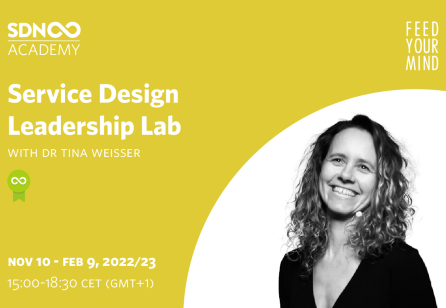 Service Design Leadership Lab
A 4-module learning journey to enhance your leadership skills.
View Event