About Jules Prick

Amsterdam

|

Netherlands
Jules is passionate about...
design and culture

,

innovation

,

design education

,

transformation

,

organisational change

and

digital transformation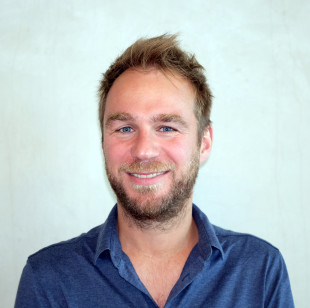 Koos Service Design, Founding partner
Jules Prick has over ten years of international experience in the field of research, branding and service innovation. After working at a branding and innovation agency in Melbourne for three years, he co-founded Koos Service Design in Amsterdam in 2009. Since then, the company has grown into an international service design consultancy, with clients from England to Poland, and from Thailand to Russia.
Jules is following his passion to create meaningful services in service-oriented industries such as health, finance, government, and mobility. He has been working for clients like Coca-Cola, Akzo Nobel, Australian Post, Telstra, Aegon, ABN AMRO, KLM and Unilever.
Jules is the European expert on the morphological needs model and how it is applied best. At Nyenrode Business University Jules giving masterclasses in Service Design & Innovation, as a part of the Leadership, Entrepreneurship and Stewardship program. He is also the driving force behind the Koos Service Design Academy, making sure the service design virus is affecting more and more people and transforming companies. Jules holds a bachelor's degree in Industrial Design Engineering and a master's degree in Strategic Product Design at TU Delft.
To me, service design means...
Good strategy used to look like gathering a bunch of old guys in a room once or twice per year to make decisions and a new powerpoint. But as the world's pace and complexity of change increases, so does the need for organizations to quickly adapt. To lead in your field today is to be a design-led enterprise, entrusting your employees with the agency and know-how they need to improve the customer experience. Koos helps organizations like yours develop their design DNA—your team's rhythm of learning, creating, and prototyping. We work collaboratively with you from start to finish, delivering results and developing capacity in your team.
---
Related members
From the same Organisation