Global Conferences -

Netherlands
The 9th Service Design Global Conference returned to the Netherlands. The event took place from 27th to 28th of October 2016 in Amsterdam's Westergasfabriek with 670 professionals from all around the world attending.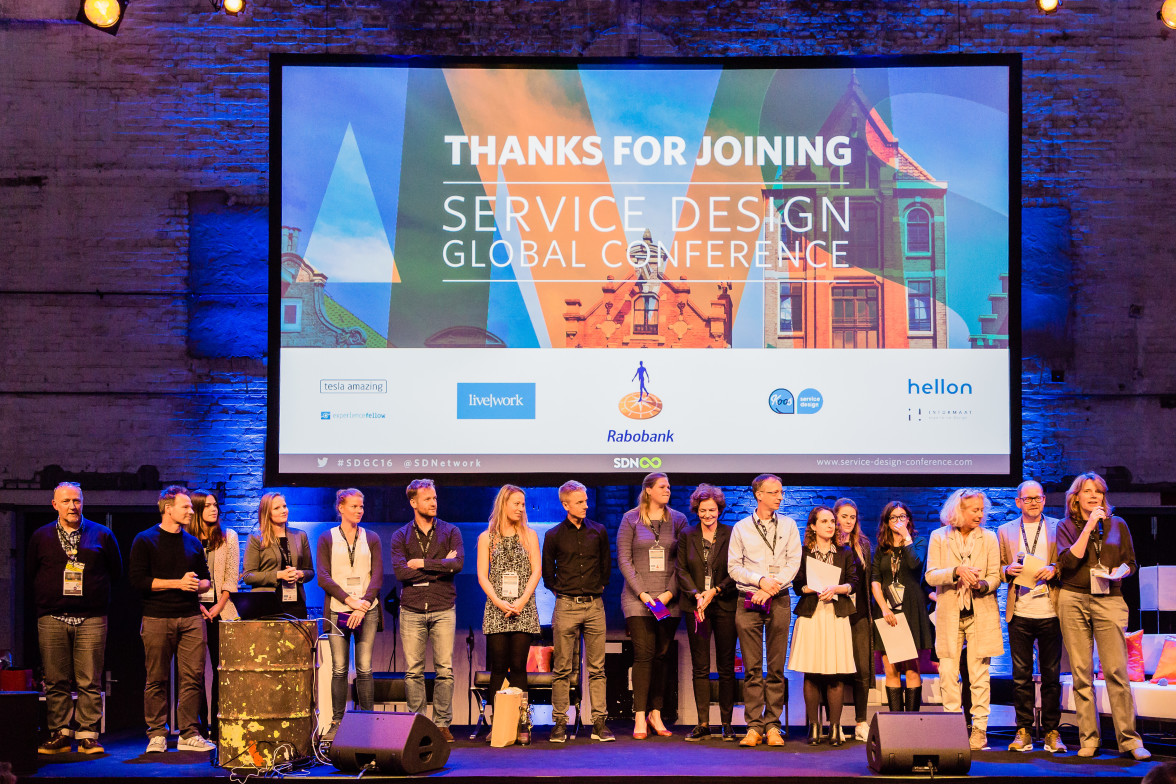 Title: Business as Unusual
The impact of service design is greater than ever. Service designers find themselves bearing more responsibilities as they design not only customer experience, but employee experience and organi​sational strategy as a whole. Increasingly, they find themselves embedded within an organi​sation, rather than operating on the outside. And the services they design aren't just delivered by companies large and small. Service design is behind both incremental and transformational changes within government, public sector and non-governmental organi​sations, healthcare, education and more. Furthermore, its techniques are being applied to a broad range of activities, from policy-making to enterprise design strategy, and from innovation to the world of lean start-ups. Thanks for joining the global service design community and for coming together to learn, share, inspire, network and advance our discipline. Business as usual is becoming unusual, for the better!