About Teija Hakaoja

Helsinki

|

Finland
The designer finds the design.
Teija is passionate about...
value proposition

,

concept development

,

service innovation

,

future scenario

and

business design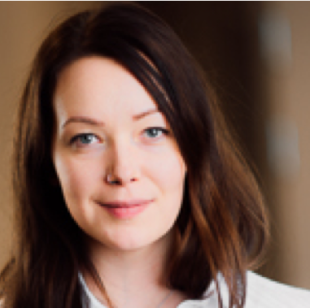 Silver Planet, Head of Design at Gofore Lead, Chapter Representative at SDN Finland
Teija Hakaoja is the Head of Gofore Lead Design. Previously, Teija worked as the lead designer at Silver Planet. She is an experienced service designer and developer of innovation operations. Teija is responsible for Gofore Lead's service design business. During her career, she has developed a design-centric Enterprise Architecture method and an innovation and experimentation management model.
Teija graduated from Service Innovation & Design MBA Program in 2015. Teija has over nine years of experience in service design; from strategic planning to business development and service design to visual design. She has leveraged human-centric development approaches in a variety of organisations and industries throughout her career, working as an in-house designer, and as a consultant, in project manager and expert roles. She enjoys applying design in new places. Her expertise includes operational process development, new service concept design, innovation management, enterprise architecture design, procurement by service design, training, and event management. Teija also brings creative and visual methods to her projects, utilising her background in visual arts.
Teija is the chapter representative of the Finnish Chapter of the Service Design Network and is a member of the global chapter team.
To me, service design means...
Service design helps to make sustainable decisions for better.
---
Related members
From the same Organisation