About Marika Alhonen

Porvoo

|

Finland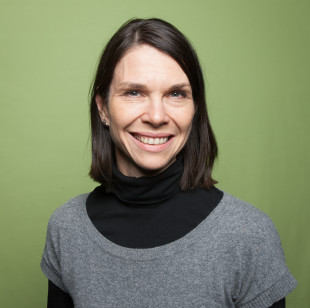 Haaga-Helia University of Applied Sciences, Senior Lecturer
I currently work as a Senior Lecturer (Service Design, Sales and Marketing) and LAB8 Service Design Lead with Haaga-Helia University of Applied Sciences
This work includes teaching and developing new approaches within the areas of Service Design, Sales and Marketing. I make use of both coaching and service design as I coach teams of students in their project work and support their learning and professional growth.
I actively lead and take part in Haaga-Helia's development projects in the areas of service business and education. As a trained business coach, I do trainings on how to use coaching tools to support learning. As the LAB8 Service Design Lead, I co-ordinate the service design activities and take part in commercial activities.
www.haaga-helia.fi
www.lab8.fi
To me, service design means...
Service design is a holistic development approach and a mindset, which can transform the way we work. Service design provides us with a fantastic collection of tools and a process that supports any project. My role as a service design trainer is a facilitator of learning and change. I make use of both coaching and facilitation skills and tools to help my students get a personal learning experience of service design. I think that any learning has to actually feel like something to make an impact on the person's thinking and behaviour.
---
Related members
From the same Organisation Tuija Koskimäki
Haaga-Helia University of Applied Sciences
View Profile Liisa Wallenius
Haaga-Helia University of Applied Sciences
View Profile Kristiina Laine
Haaga-Helia University of Applied Sciences
View Profile