About Alessandra Molderings-Enriconi

Köln

|

Germany
Alessandra is passionate about...
service design thinking

,

innovation

,

workshop

,

participatory approach

,

quantitative research

,

customer engagement

,

qualitative research

,

digital transformation

,

organisational change

,

system transformation

,

employee experience

,

service innovation

,

customer experience

,

ethnographic research

,

contextual research

,

Customer Journey

and

SERVICE implementation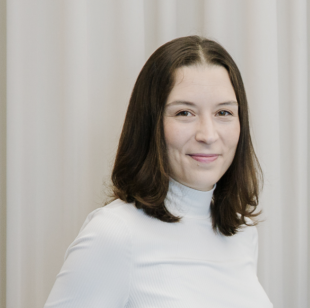 denkwerk, Associate Service Design Director
I am a German-Brazilian Service Designer living in Cologne. Since 2013 I have been focusing on optimizing the customer experience across digital touchpoint for some of Germany's largest companies. In the last five years I have been leading projects and multidisciplinary teams towards the development of holistic customer-centric strategies, through a combination of insightful user research, systemic thinking and opportunity driven business modelling. As a team lead, my passion lies in supporting each individual in their journey to achieve their professional development goals.
To me, service design means...
Service design is all about creating meaningful connections: between people, their environment, the technology they use; and the processes and systems that set these interactions in motion."
---
Related members
From the same Organisation