Dundee

|

United Kingdom
The Service Design Academy provides individuals and businesses with flexible, professionally focused, accredited training and education in service design.
We are a unique provider of service design training, offering on campus, on location and online courses leading to internationally recognised qualifications, delivered by specialist consultants and, accredited by the Scottish Qualifications Authority.

Our courses were developed through a unique partnership with a service design company to provide learning experiences that are rigorously developed & monitored & draw upon the latest research & practice. Pioneer groups helped us test the curriculum we offer. It's revolutionary and radical. Our courses provide the tools for real service innovation projects in organisations.

There is an emphasis on practical engagement with the tools and methods, exploring their use in current practice, and gaining a well-grounded understanding that connects with your professional context through reflective practice.
We provide an engaging and supportive learning experience where you fit study around unpredictable demands at both work and home where feeling part of a learning community of practitioners is important to you.

Leadership, capacity and community - these three concepts represent the foundations of the Academy's work, and the courses and events we deliver.

Because this is not provided elsewhere is why the Service Design Academy exists.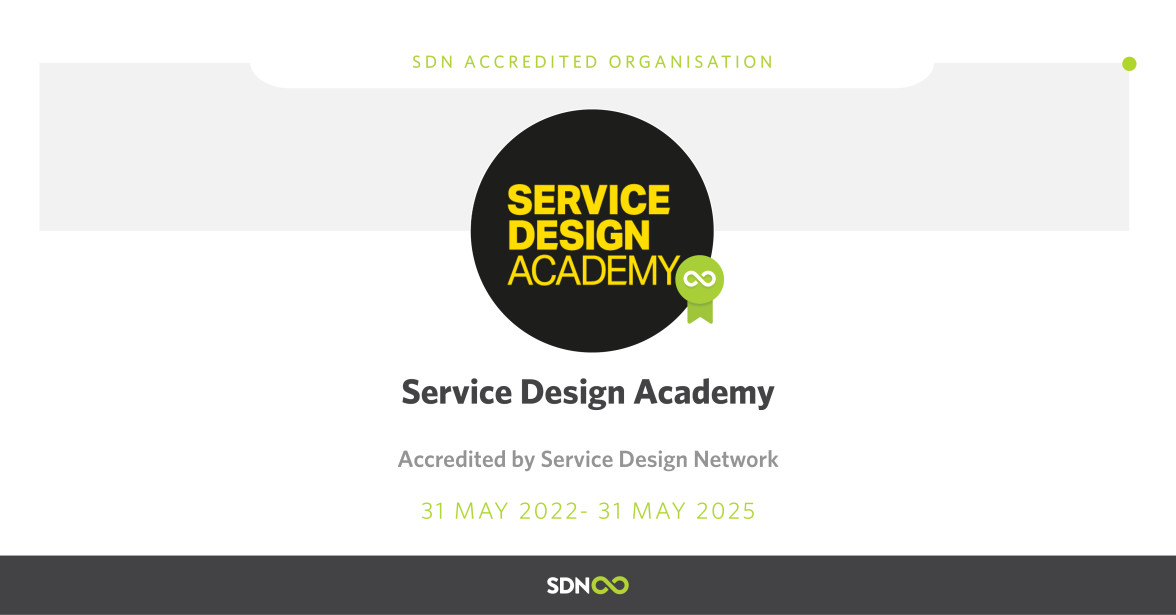 More exposure for your institution?
Have your institution listed
Rich profile for your organisation
Exposure in our professional network
More benefits with academic membership