Senior UX/UI designer
To increase our capacity in interaction design, we're looking for designers with five years' experience in the design of user experiences (UX), user interfaces (UI) or human-machine interfaces (HMI).
As a Namahn senior UX/UI designer you will:
Work with clients of varied sizes and purposes, from small start-ups to large international governmental bodies and NGOs, mostly in Belgium and sometimes abroad
Be active in domains with high complexity such as safety-critical systems, energy, policy making, healthcare and industrial automation
Be a member of alternating teams made up of people from diverse nationalities and backgrounds
Work on projects end-to-end, from analysis to prototyping
Closely engage with stakeholders by conducting field studies, facilitating co-creative workshops and running tests
Lead medium-sized design teams by guiding junior designers, organising the team effort and ensuring quality
Support the sales team in developing proposals.
Namahn is a human-centred design agency that aims to have a positive impact on people and society. Clients engage with us to deliver actionable solutions to complex, socio-technical challenges.
Ideally, you have this background and these skills:
You have a master's degree in design and five years' experience in interaction design
You have a strong interest in people and in the systems in which they operate, both small and large
You enjoy intellectually challenging assignments and you can handle a few projects at a time
You are persuasive face-to-face and in writing; you happily engage with senior management on the client side
You can think, visualise and prototype at conceptual and concrete levels
You are fascinated by technology but not fatally attracted to it
You are familiar with the capabilities of front-end web technologies
You have perfect mastery of Dutch or French, speak and write English at a professional level and you are open to learning French or Dutch. Any other languages are quite welcome.
We can only employ those who already have the permission to work in Belgium as a EU citizen or otherwise.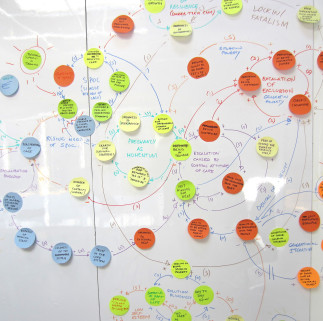 ---
Are you interested?
Apply