About Weronika Rochacka Gagliardi

Warsaw

|

Poland
I am Design Strategist and, together with Magda Kochanowska, co-founder of strategic design and service design consulting agency - DESIGN PROVISION.
I'm happy to...
Go for
a coffee
Show you
my company
Show you
my city
Contribute
content
Host events
in my area
I'm proficient in English and Portuguese (BR). I am emotionally linked with Brazil.
Since 2007 I have built up an extensive experience, working for a number of highly profiled companies, including the Design Council in London as a Project Manager, leading strategies across education, business, technology transfer offices and public sectors. Since 2012 I have been doing practical project and workshop-based work, e.g. for: ING Bank (the Netherlands, Germany and Poland), Millennium Bank in Poland, the National Audiovisual Institute in Warsaw, Paradyż (tile manufacturer) and many others. I am lecturer in Design Management at the Academy of Fine Arts in Warsaw, Faculty of Design, and teach Service Design at the SWPS University in Warsaw and Poznań.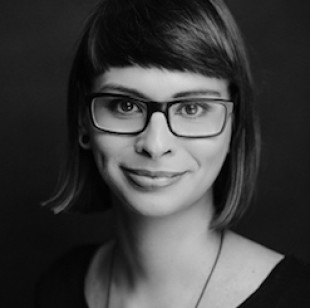 Weronika's interest in Service Design
I am interested in all aspects of Service Design but more specifically: - how to convince clients to Service Design - Service Design ROI and case studies - qualitative research in Service Design - scaling up Service Design in big organisations.
---
Related members
From the same Organisation