About Ivo Dewit

Hove

|

Belgium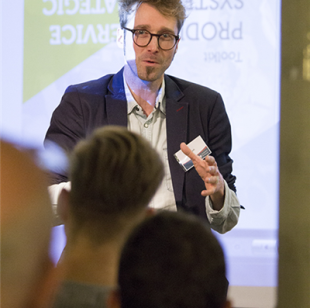 University of Antwerp, Design & postdoctoral researcher
I'm a designer and postdoctoral researcher at the University of Antwerp (Design Sciences | Product Development), Belgium with a background in business studies, change management and product development.
To me, service design means...
Not the distinction in terms of product versus service is of importance, however the emphasis of the first part relative to the second and its context is. Thus I aim to facilitate and systematically rethink the design process in order to integrate both tangible and intangible components. I therefore pursue a logic that sets focus on the synthesis of both, providing an overarching view on the phenomenon for institutions and organizations that are fully going through the transition and presume previous neglected characteristics of innovation will surface, relevant for both manufacturing and service provider (affecting the) context and the user/people affected by it.
---
Related members
From the same Chapter

Nansi Van Geetsom
Thomas More University of Applied Sciences - ID&A - Postgraduate in Space & Service Design
View Profile