About Desislava Sarbinovska (she/her)

Sofia

|

Bulgaria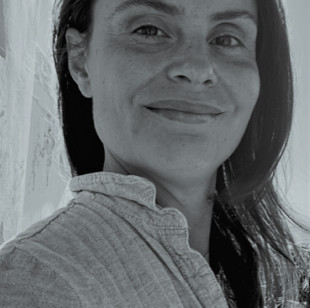 Strategy Design & Innovation
I am a Service Design Practitioner, accredited by the Service Design Network and a co-founder of Service Design Chapter in Bulgaria. I am practicing service design in my company and also on consulting projects, which provides me with a lot of satisfaction that we can create more sustainable, human-centred, innovative businesses than contribute to society and human growth as a whole.
My strengths and knowledge in service design helps different organisations (small and mid size companies, start up) to define, build and integrate their mission driven strengths, contributing business value for a long term prosperity and impact in the society.
I am interested also from Impact investment and I think that service design can contribute and is a powerful force of implementing Sustainable Goals in the companies DNA.
To me, service design means...
Service Design is a mindset, intelligent, elegant and innovative solutions that improve (existing) services to make them more useful, usable, desirable for clients and efficient as well as effective for organizations. Designing services that balances the needs of the customer with the needs of the business, aiming to create seamless and quality service experiences.
---
Related members
From the same Chapter

SDN Accredited Practitioner