About Stefan Moritz

Bromma

|

Sweden
Great to be part of this growing community! I was fortunate to stumble into Service Design in the end of the 90s, meet many fantastic people through SDN and keep discovering this fast evolving field.
I'm happy to...
Go for
a coffee
Show you
my company
Show you
my city
Contribute
content
Host events
in my area
I believe that service design is key for a better future both as a concept and as a practice.
Biog: Entrepreneur, corporate change-maker and passionate customer experience champion. Today, Stefan is VP Customer Experience at Veryday, one of the world's top-ranking design and innovation consultancies. With the worlds first Masters degree in Service Design, contagious energy and 15+ years of international experience he has become a much sought after senior advisor, executive coach and keynote speaker. Stefan has set out to empower organizations, enabling corporate change that will help them exceed the customer expectations of the future. He lives with his wonderful wife and three children in Stockholm, Sweden.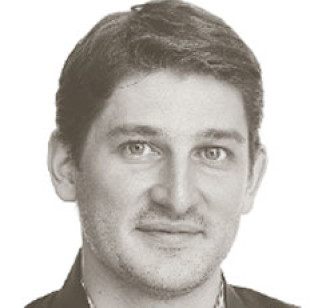 Stefan's interest in Service Design
When I grew up in East Germany I spent a lot of time traveling with my dad who was responsible for service of all foreign car brands. So I grew into a conviction that good service is key for success. I was bad at drawing so studying design wasn't really a feasible possibility. But Fascinated by the philosophy of design and how it can compliment and join other disciplines I came to Cologne to study integrated design I learned about Service Design and was lucky to meet and work with Birgit Mager and Michael Erlhoff. In the very beginning of SDN I met more great people and mapped the emerging field http://issuu.com/st_moritz/docs/pa2servicedesign
---
Stefan's contribution
---
0 0
Touchpoint Article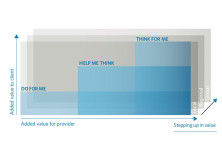 Sandwiches, Champions and Sliced Elephants: Corporate Cultural Change by Design
Continue reading
---
Related members
From the same Organisation