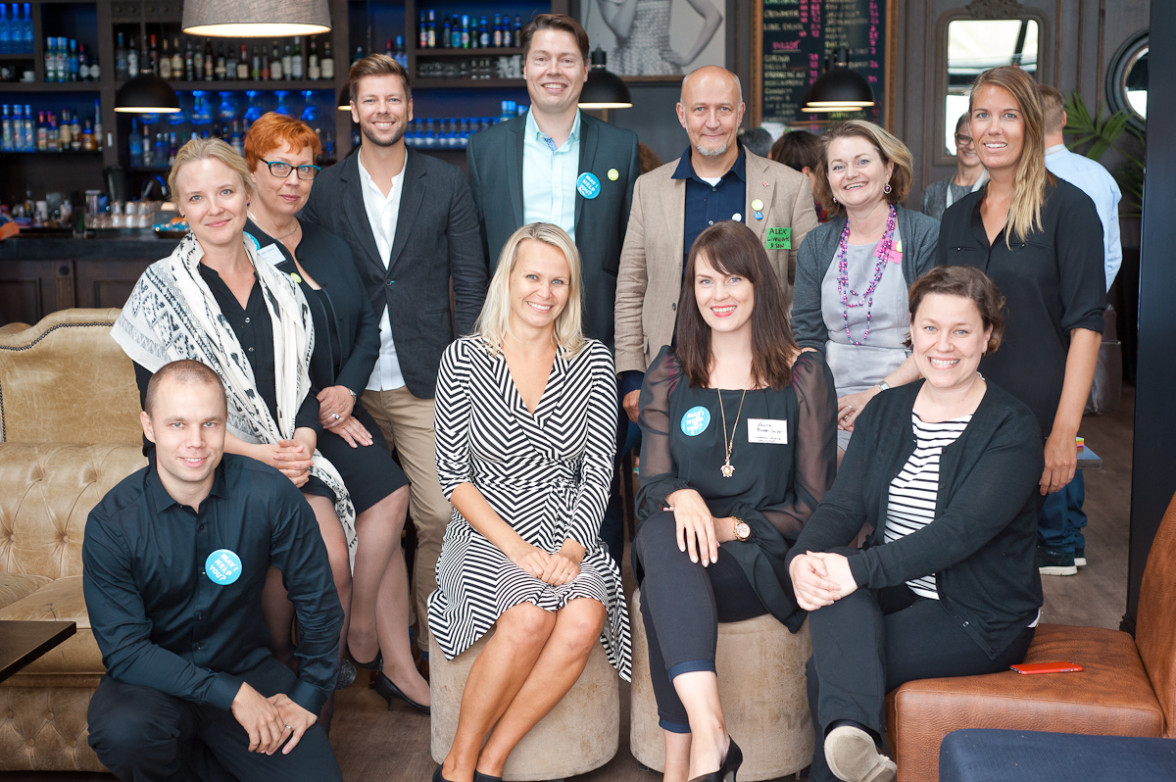 SDN Finland järjestää tapahtumia ja koulutuksia säännöllisesti ympäri vuoden. Mukaan ovat tervetulleita kaikki palvelumuotoilusta kiinnostuneet, etusija on kuitenkin jäsenillämme.
Tapahtuman kieli valikoituu osallistujien mukaan. Jos haluat järjestää tilaisuuden kanssamme, ole yhteydessä!
We are hosting regularly many types of events. Events can be held either in English or Finnish. If you want to host an event please be in touch with us!

Janna Komulainen

-

Chapter Representative, Senior Advisor at Kapiolani Oy
JAANA KOMULAINEN Broad range on experience on different businesses enables cross-pollination of ideas and strong ability for execution. She hands-on experience on marketing and sales especially in b2b environments. She takes special interest in SME businesses.

Tarja Chydenius

-

Senior Lecturer/ SDN National Chapter Board Principal
TARJA CHYDENIUS Tarja is a senior-level professional combining service design, organizational communication and cultural expertise. A founding member of Service Design Network FINLAND; the first Finland Chapter Representative during 2012 – 2015; SDN National Chapter Board Principal; SDN Management Team member; a long-time Finland Chapter Core Team member, and holds a full-time position as Senior Lecturer at Laurea University of Applied Sciences. Laurea UAS is the first higher education institute offering a business-focused master degree in Service Innovation and Design. (https://www.laurea.fi/opiskelu-ja-hakeminen/yamk-tutkinnot/service-innovation-and-design)

Mikko Koivisto

-

Head of Service Design & Customer Experience at Hellon
MIKKO KOIVISTO Mikko works as Head of Service Design & Customer Experience at Hellon (formerly Diagonal) in Helsinki/London. He has a background as an industrial designer (MA, IDBM) and is one of the pioneers of service design in Finland. He has years of experience for designing superior services and customer experiences across multiple sectors including: retail, telecommunications, energy, construction, health and social care, finance and insurance, manufacturing, hospitality, transport and gaming.

 His strengths are human-centered and participatory design processes, service innovation, concept design and service business development. Besides carrying out various service design projects for clients, he is also responsible for developing Hellon's service design capabilities, educating and training my team members and participating in the sales and business growth of Hellon.

Andreas Pattichis

-

Senior Service Designer
ANDREAS PATTICHIS Andy is a Nordic designer with a Mediterranean twist. He has a background as an industrial designer, and a diverse knowledge on the applicability of design thinking ranging from products, to research, and services. Andreas's background consists of designing services for both physical and digital environments. He has a strong passion for cultures, both in business and societal contexts, and involves cultural and transformational elements in his work whenever possible.

Teija Hakaoja

-

Lead Designer at Silver Planet
Teija is an experienced service designer, responsible for service design and innovation business at Silver Planet. She has graduated from Service Innovation and Design master program. Teija has a strong strategic and business orientation on service design, with a great passion to design future-proof service. Understanding complexity needs a good amount of creativity, and Teija loves to bring in methods from her background in fine art.