As the service design discipline progresses and increases its profile in private and public sectors, it's becoming relevant for people in multiple disciplines working across multiple sectors. SDN UK aims to connect the community and enable knowledge share at all levels.

SDN UK 2012 – 2013
Sarah Ronald and Phil Goad brought the founding group together after recognising there was no 'formal' voice for Service Design, or community to go to, despite a thriving skillset and number of leading companies working in the space. Each of the founding members were active and passionate in the field of Service Design, and had a strong desire to connect people working across the design and innovation sector: David Singh (ROYAL LONDON), Neil Collman (NILE),  Christina Lindeberg (GSA) and Kate Dowling (IRISS) were all members of the global network and approached to become founding members of the SDN UK Chapter.
The founding committee launched the SDN UK Chapter with two successful events in Glasgow and London. Following this they submitted a bid to host the 2013 SDN Global Conference.
At the end of this year there was a change in committee members as David and Neil stepped down and we welcomed Paul Thurston (PDR) and Chris Brooker (PDR) to the committee.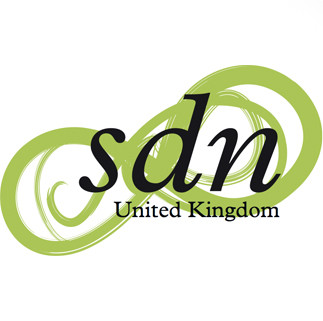 SDN UK 2013 – 2014
The committee chose to host the SDN Global Conference in Cardiff and worked closely together to create this incredible event. Read more about the 2013 SDN Global Conference here.
At the end of this year there was a change in committee members as Phil and Kate stepped down.

SDN UK 2014 – 2015
Following the amazingly successful conference the committee decided to take a step back and consider what the future of the SDN Chapter could be. Various discussions were had during this year with SDN around the purpose and future of not only the SDN UK chapters but the other Chapters worldwide.
SDN UK 2015 – 2016
Stay tuned to find out the exciting things we have planned for this year!
If you're passionate about service design and want to join in the discussions, sign up to the SDN UK LinkedIn Group.

Sarah Ronald

-

Chapter of SDN UK/ Founder, & Director at Nile
Sounding Board Member at Design Council April 2014 – Present (1 year 11 months)London, United Kingdom Co-chair & Founding Member Service Design Network UK Service Design Network March 2012 – Present (4 years)United Kingdom Co-chair and founding member of The UK Service Design Network, the industry body for practitioners of Service Design. Executive Steering Group at British Interactive Media Association A member of the Executive Steering group working to promote the British digital industry, raise standards and help the talent of the future.

Matt Edgar

-

Service Design and Innovation
I'm an independent consultant in Service Design and Innovation, drawing on more than 15 years' experience in the amazing world of web and mobile media. I've run product strategy for Ananova, design and usability for Orange UK and multimedia product marketing for Orange Group. I've led a team of 18 people, managed a million pound budget and worked on business cases worth hundreds of millions more. Before that I learned to listen, ask questions and write short sentences as a regional newspaper journalist. Other people say I'm "determined," "thoughtful" and "a great leader". In 2013, the Government Digital Service (GDS) contracted me to design and deliver from scratch an extensive programme of training and support for digital specialists. Elsewhere in government, I act as a course facilitator for DWP's award-winning Digital Academy.

Kathryn Grace

-

Service Design & Innovation Consultant at Stick People
A Service Design & Innovation Consultant - passionate about innovation and people centred service design that meets strategic customer, business, technical and creative goals. Enables innovation through the collaborative use of service design, design thinking, coproduction, UX and graphic/information/communication design practices. Works across full service experiences - face to face, literature, social media, telephone systems and digital.

Ruth Watson

-

Service Designer at Nile
Service Designer at Nile | Experience & Service Design December 2014 – Present (1 year 3 months)Edinburgh, United Kingdom I work closely with clients to build service design capabilities with them internally, helping them to think like their customers to develop better services.

Matylda Szmukier

-

Service Designer at Nile
I am a multi-lingual UX and Service Design expert working with user-centred design, client's business requirements and the latest trends and technologies available to create innovative and meaningful end-to-end experiences. I have a keen interest in using storytelling to translate insights into design and create innovative products, services, interactions and experiences. From early exploratory stages to low-fi prototypes and iterations, I enjoy the entire spectrum of the design process. I have developed a wide range of international projects from telecoms and health to retail, digital apps and video.