Established on 3 pillars, Community, Business and Knowledge, the Portuguese Chapter of SDN mandate is to tackle have a relevant impact in both private and public sectors.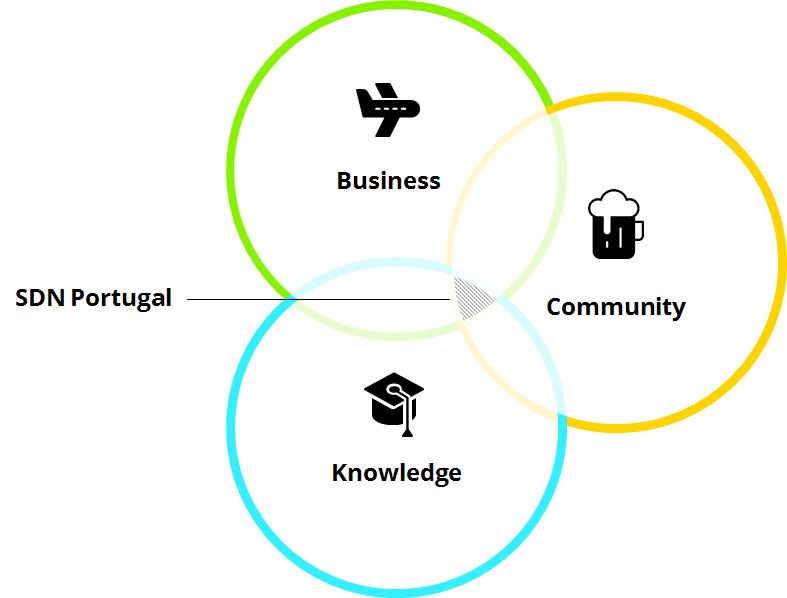 Community
Engage the community of practitioners. Ideally by organizing (small) events at larger organizations to mingle between experts, businesses and give a flavor to potential practitioners.
• Create practical knowledge, through lessons learned from each individual member;
• Establish a link between business practices and academics vision;
• Prepare and execute networking events;
• Prepare and execute training events to share knowledge.
Business
Promote service design awareness and value proposition for organizations, public and private by:
• Develop a commercial pitch deck;
• Engage corporate customers for introduction sessions;
• Establish partnerships with relevant stakeholders;
• Promote hands-on experiences with the Community.
Knowledge
Become a relevant stakeholder for knowledge seekers, regarding Service Design best practices in the business context.
• Centralize knowledge created within the community;
• Promote events for knowledge sharing between business and academia;
• Promote participation of business in academia events and vice-versa;
• Establish a lessons learned and case studies library.