SDN is hosting a range of different SDGC side events. Each event is dedicated to a particular audience, providing unique and tailored content in a specially geared format and chosen location. All mentioned events are additional to the regular SDGC programme and therefore only open to a limited number of attendees. Seperate tickets need to be purchased up in front through our ticketing page. So be sure to make the most out of your SDGC experience and trip to Madrid and select your preferred SDGC side event today!
Insitum – 31 October
How to apply behavioural economics (BE) in Service Design
Today's challenges for business are to reinvent their business models, to deal with unexpected competitors and to create new ways to capture value. These tasks demand new types of thinking that combine strategy, design, and social sciences expertise to create innovative ways to compete. In this context, behavioural economics provides a number of examples of how irrational human beings can be. How might we boost attractiveness (halo effect) in digital banking products? How might we use the bandwagon effect to improve our customer experience? How might we design a service with ambiguity aversion in order to reduce pain points? There are many examples of how behavioural economics is helping to improve decision-making [e.g. considering non-financial gains when choosing among banks] but very few cases of how behavioural economics can boost innovation processes. The masterclass will explore how BE principles, such as the halo effect, endowment effect, bandwagon effect, ambiguity aversion and optimistic bias, can be effectively applied in developing solutions to real-world business problems for different sectors.
Topics that will be covered:
Introduction to behavioural economics | Benefits of including behavioural economics in service design | How to use behavioural economics to assess a customer journey | How to apply behavioural economics to improve/create a service | How to include BE principles in your service design project
Workshop facilitators:
Luis Arnal (Insitum CEO)
Yoel Lenti (Insitum EU head)
www.insitum.com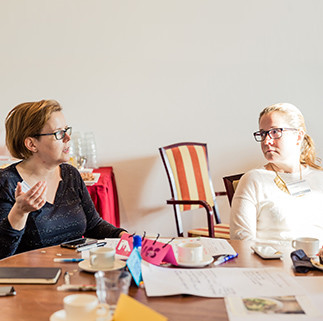 Mormedi – 1 November
Service Design in Cross-disciplinary Contexts – the 360-Degree Approach
This masterclass is a practical guide on how to apply service design in cross-disciplinary innovation contexts through an approach that integrates product, service and digital dimensions. It is designed for both business leaders from diverse industry sectors and practitioners (in-house or consultancy) who are interested in learning and dialoguing about the application, benefits and key methodologies of service design in cross-disciplinary project contexts. The Mormedi team will take participants on an inspiring journey that includes the sharing of hands-on project examples and strategic visualisation frameworks (such as competitive benchmark, stakeholder, systemic corporate ecosystem and opportunity frameworks, and different samples of customer journey maps), paired with methodological commentary and practical exercises.
Topics that will be covered:
What benefits you can expect when applying a service design approach in projects that contain product, service and digital aspects | The positive impact this approach can create for your organisation and your work culture, specific business stakeholders, external partners, intermediaries and end customers | How to adapt the approach based on the nature of the project and organisation.
Workshop facilitators:
Juliane Barbara Trummer, VP Strategy & Design
José Luis Martín-Oar, Senior Business & Service Designer
Daniela Saucedo, Senior Service Designer
www.mormedi.com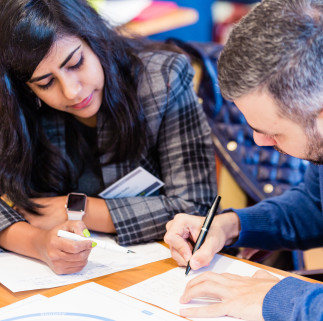 Secuoyas – 1 November
Design at the 10X
The scale of changes in the environment we live in, the markets, and the economy outstrips our capabilities. The design process is a proven and valid approach to generating innovative solutions and creating more successful products or services. Increasingly, companies are understanding the amplification of value brought by design, resulting in challenges with an increased level of complexity. One of the most usual issues when it comes to designing a new service is to properly define and scope the problem. Understanding the right scale of the problem space is pivotal for focusing clearly on what matters. The methods used are not going to be the same at each level of complexity in that scale. We propose the 10X Framework, which helps identify the right problem space in order to focus on the right solution, pick the right governing principle and the right tools and methods, and define the best KPIs. This masterclass will present the framework and guide you in getting to the right scale early enough in your project so you can focus on the relevant issues and use the right tools to achieve better results.
Topics that will be covered:
How to identify the design maturity level at which your client's organisation is operating. How to determine what type of tools and deliverables will best fit that level of maturity. How to identify the maturity level of the customer experience you are trying to design. How to use the 10X Framework to pick the right approach at both levels of maturity. Discussing a KPI that will help you stay focused in the design process.
Workshop facilitators:
Daniel Serrano and Javier Loureiro from Secuoyas (to be confirmed; facilitators subject to change). The presenters are experts in the field of product and service design, and have many years of work experience with clients such as Iberia, Carrefour, BBVA and Banco Santander.
www.secuoyas.com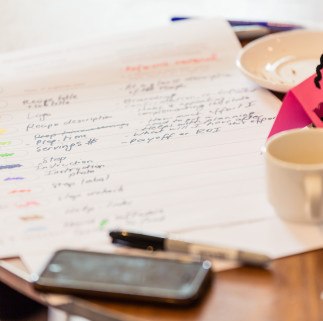 Exclusive SDN Members Event
Central de Diseño, Matadero – 1 November
Are you an SDN Member and already registered for this year's conference? Then you can also join the Exclusive SDN Members Day on 1 November at the stunning Central de Diseño, Matadero in Madrid!
If you've not been to this event before, it's a special mini-conference just for our members. This year, with the theme 'Power of Ten' celebrating ten years of global conferences, we take a closer look at the SDN, our achievements over the years and our goals for the future. Together we'll be reflecting back a little but more importantly, and with your help, looking forward into the future of services and service design. With exclusive speakers and content, alongside lots of opportunities to catch up and network including the Members Reception rounding off what will be a day to remember. Look out for more details of the program soon.
Important: This pre-event is already SOLD OUT. Please note that the event is specifically created for SDN Members only who are also attending the main conference; the sign-in option was included when you originally bought your ticket to the conference. Due to the popularity of this edition, attendees should consider arriving to the venue early in order to get a preferential location.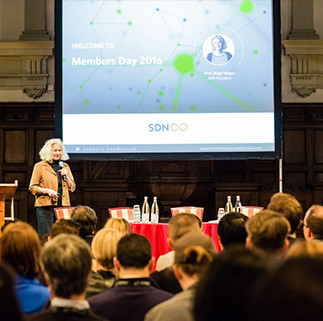 Malasaña, Huertas, Lavapiés, La Latina – 2 November
Would you like to go on a night tour around the most authentic neighbourhoods of Madrid guided by the local Service Design Drinks team? This is your chance to socialise while getting a taste of Madrid's nightlife and Spanish 'Marcha' culture as part of the festive conference activities.
On registration, choose to explore 1 of 4 neighbourhoods – Malasaña, Huertas, Lavapiés or La Latina – and have a drink at each of several hand-picked classic Spanish bars. Total duration will be approximately 3 hours. The groups will converge at the last bar so that the participants can stay as long as they please.
Limited number of spaces! The 'Marcha' will be able to host a maximum of 60 people divided into four groups of 15 people each, with 2 local guides per group.