SDN is hosting a range of different SDGC side events. Each event is dedicated to a particular audience, providing unique and tailored content in a specially geared format and chosen location. All mentioned events are additional to the regular SDGC programme and therefore only open to a limited number of attendees. Separate tickets need to be purchased up in front through our ticketing page once the events are announced. So be sure to make the most out of your SDGC experience and trip to Dublin and select your preferred SDGC side event today!
Street Wisdom – 13 October
Would you like to go on a tour of the most authentic neighbourhoods of Dublin guided by the highly motivated local volunteers? This is your chance to socialise while getting a taste of Dublin's life and culture as part of the festive conference activities.
Street Wisdom is a global social enterprise with a mission to bring inspiration to every street on earth. It's a technology that allows anyone, anywhere to get unusual inspiration from their everyday surroundings. Their mission is to make every street in every city a free source of inspiration for everyone, every single day.
The event is free and will take place on Saturday, 13th October from 09:30 am to 12:30 pm. Everyone who wishes to join and has already registered for the event should gather on Powerscourt Townhouse steps, South William Street, D2 by 9:30 am.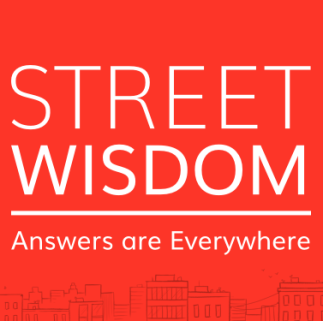 Got a question? We got answers!
Read FAQ
Our Frequently Asked Questions section will give you answers on general topics, for example the aim of our conference or where it will take place, or more practical questions like how to buy SDGC tickets, how to submit a speaker proposal and how to become a partner or volunteer at SDGC.