SDN is hosting a range of different SDGC side events. Each event is dedicated to a particular audience, providing unique and tailored content in a specially geared format and chosen location. All mentioned events are additional to the regular SDGC programme and therefore only open to a limited number of attendees. Separate tickets need to be purchased up in front through our ticketing page once the events are announced. So be sure to make the most out of your SDGC experience and trip to Dublin and select your preferred SDGC side event today!
SDN Member's Event – 10 October
Exclusive
A special mini-conference just for our members. Together we'll be reflecting back a little but more importantly, and with your help, looking forward into the future of services and service design. With exclusive speakers and content, alongside lots of opportunities to catch up and network including the Members Reception rounding off what will be a day to remember.
This event is exclusively for the SDN members with limited capacity. You have to indicate while registering for the SDGC18 Ticket if you are willing to attend this event. Find the agenda here.
The venue of Member's Event has a history of its own. The Round Room at the Mansion House was built in 1821 to receive King George IV as it was deemed that there was no room grand enough in the city to receive the royalty. It was in this room, in 1919 that the first Dail Eireann was held: Making the first definitive parliamentary move for Home rule 70 of the elected Irish representatives did not attend West Minister but pledged to the First Irish parliamentary meeting ever held in Ireland instead.
In the 1990s the venue was leased to an event management team and it became a commercial events centre. In 2005, The Conference and Events Venue became home to MHL Event Management LTD, the dedicated event management team based in the Mansion House.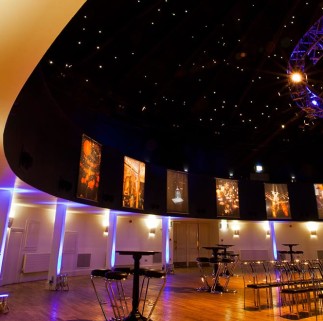 Designit & Wipro Digital – 10 October, at 9:00 a.m.
Making it happen: From service design to real-world delivery
Where: The Dublin Convention Centre
Duration: approximately 4 hours
Seats available: 20
Designing a holistic end-to-end experience is difficult enough. But taking that experience through to implementation brings its own unique challenges. Understanding those challenges is the key to delivering a service that truly works.
So how exactly do we bridge that gap between the design of a service and its implementation? And how do you iterate on the details without losing sight of the bigger picture?
What to expect?
In this action-orientated masterclass, you will be tackling a complex service design challenge based on a real-life use case - alongside creative technologists, UX designers and technical architects. You'll need to work together to rapidly prioritise the features of a minimum viable service, balancing customer needs with unanticipated constraints. Together, you'll pitch your solution 'Dragon's Den' style to a client who will challenge your ability to deliver.
The workshop is a mixture of practical advice and active participation, with a focus on doing. It's suitable for service designers of all levels who are trying to get good work done in complex environments.
What are the takeaways from the Masterclass?

Improve your collaboration skills by working on a multi-disciplinary team with technologists and UX designers
Learn how to rapidly prioritise features for a minimum viable service
Learn ways to increase service design's influence in the delivery phase of a project
Get practical tips and tools that you can start applying right away

https://www.designit.com
https://wiprodigital.com/
Workshop facilitators:
James Bailey (Lead Design Researcher at Designit)
Conor Normile (Head of Design team at Wipro Digital)
Lina Nilsson (Servicer Designer at Designit)
Participants will be supported by a team of creative technologists, UX designers and technical architects throughout the workshop.
Ticket price: 350 Euros
Buy Ticket
Please select the Masterclass you want to attend from the drop-down.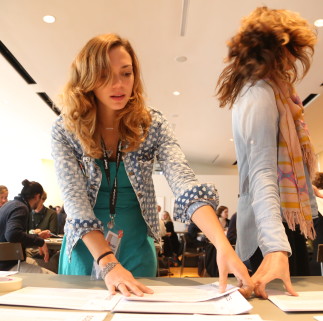 Futurice – 10 October, at 9:00 a.m.
Levelling up innovation
Where: Drury Buildings, 52-55 Drury Street, Dublin 2, +353 1 960 2095
Duration: approximately 4 hours
Seats available: 25
Innovation work is hard. Given the pace of change in business, the complexity of company environments, and the diversity of teams, we need new ways of working. In this masterclass, designers will become familiar with two well-proven tools that enrich their design repertoire. Deeply rooted in human-centred design, these tools increase agency and allow everybody to be an active contributor to the innovation process. Its inclusive, non-competitive nature makes it a perfect fit for every team that wants to level up their innovation game.
How will this Masterclass look like?
Futurice will provide a use case - modelled after a real customer problem - and guide the attending teams to take the idea to a tangible concept that takes user, business and tech into account. Working on the use case together, attendees profit from an introduction to our working method Lean Service Creation and will learn how to work with our IoT-Service Kit. As additional takeaways, participants will receive the LSC handbook including an instruction on how to use the tools in their own projects and an open-source version of the IoT-Service-Toolkit.
https://futurice.com/
Workshop facilitators:
Nadja Peltomäki (Senior Business Strategist at Futurice)
Johannes Stock (Principal Consultant and Design Strategist at Futurice)
Ticket price: 350 Euros
Buy Ticket
Please select the Masterclass you want to attend from the drop-down.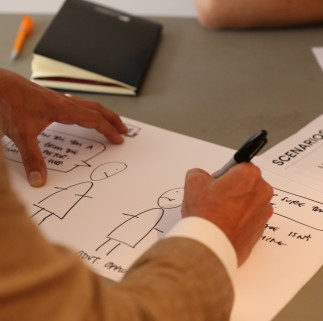 Accenture – 10 October, at 9:00 a.m.
Designing services for extreme users
Unfortunately, this Masterclass has been cancelled!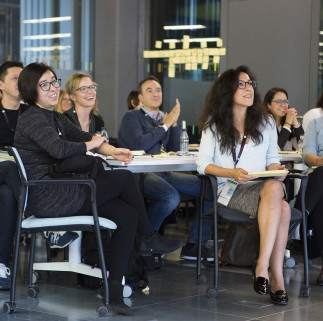 Livework – 10 October, at 9:00 a.m.
Designing the customer-centric organisation
Unfortunately, this Masterclass has been cancelled!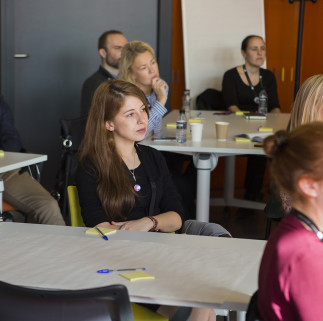 Street Wisdom – 13 October
Would you like to go on a tour of the most authentic neighbourhoods of Dublin guided by the highly motivated local volunteers? This is your chance to socialise while getting a taste of Dublin's life and culture as part of the festive conference activities.
Street Wisdom is a global social enterprise with a mission to bring inspiration to every street on earth. It's a technology that allows anyone, anywhere to get unusual inspiration from their everyday surroundings. Their mission is to make every street in every city a free source of inspiration for everyone, every single day.
The event is free and will take place on Saturday, 13th October from 09:30 am to 12:30 pm. Everyone who wishes to join and has already registered for the event should gather on Powerscourt Townhouse steps, South William Street, D2 by 9:30 am.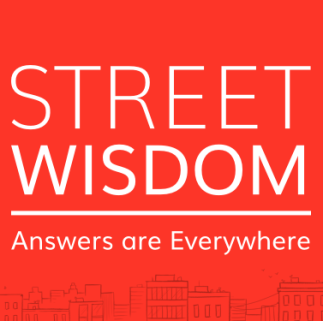 Got a question? We got answers!
Read FAQ
Our Frequently Asked Questions section will give you answers on general topics, for example the aim of our conference or where it will take place, or more practical questions like how to buy SDGC tickets, how to submit a speaker proposal and how to become a partner or volunteer at SDGC.