SDGC is short for Service Design Global Conference which is annually hosted by SDN – the Service Design Network. Being held since 2007 and meanwhile attracting more than 800 thinkers, doers and leaders SDGC is the premier conference for service design. On three days – two full conference days plus special pre-events the day before – the community is not only discussing the most relevant service design topics but also exploring the latest service design trends. To keep the truly international spirit of SDGC we are moving to another inspiring country and host city every year. Usually held during the season of autumn around September - November ticket sales start durin spring.
If you want to find out more about SDGC, how to become part our simply how to get a ticket, please read our SDGC FAQ.
OUR JOURNEY THROUGH THE HISTORY OF SDGC
In 2007 SDGC was started keeping in mind the newness of this concept of service design. At first, it was about meeting people who pioneered in this field and making people realize how this is important for the organizations.
Once service design had its roots in all kind of design sectors and academics alike, it started as more of the networking event where you can learn from the masters itself. It is the conference not for some specific country or continent but as the name suggests it is global. Be it the location of the conference, speakers or the attendees, from all our past conferences you can see how global this whole conference is.
Connect. Enable. Share.
»We were all overwhelmed by the number of members and conference participants that joined in such a short time since we had launched. It gave me energy that lasts until today!« – Birgit Mager
Discover more about SDGC 2008 here.
Connect. Enable. Share.
»Madeira was small and beautiful. The conversations were intimate. It was still early days. We were still figuring out what the network and the conference was all about.« – Jamin Hegeman
Discover more about SDGC 2009 here.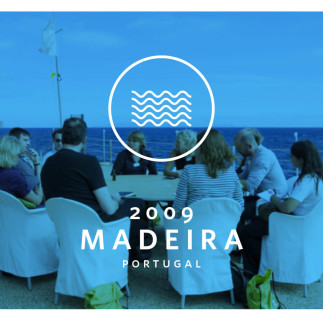 Beyond Basics
»Berlin was when we realised how popular meeting face-to-face was going to become, and how important it was for the conference to move around from city to city each year, embracing the network.« – Alex Nisbett
Discover more about SDGC 2010 here.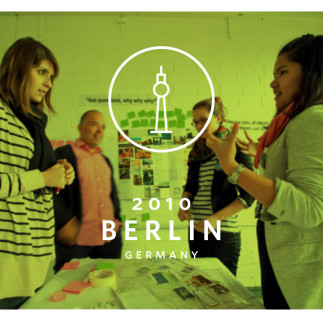 From Sketchbook to spreadsheet
»The setting was grand. The workshops were packed Adam Lawrence flew a shark over the audience during his talk while singing a parody of 'We Didn't Start the Fire'.« – Jamin Hegeman
Discover more about SDGC 2011 here.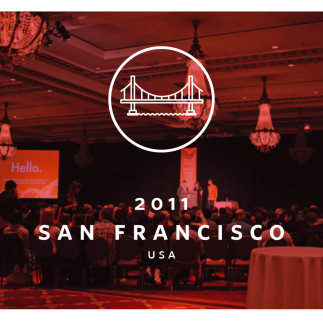 Cultural change by design
»It was a relief that the service design crowd was so open-minded, flexible and good-humoured! And even up until today, every year anew, this spirit just seems to be getting stronger!« – Birgit Mager
Discover more about SDGC 2012 here.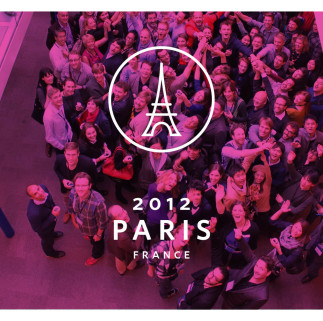 Transformation through Service Design
»Creatively and organisationally this event really stepped up a gear. The theme of 'Transformation through Service Design' gave huge scope to a number of really inspirational speakers.« – Alex Nisbett
Discover more about SDGC 2013 here.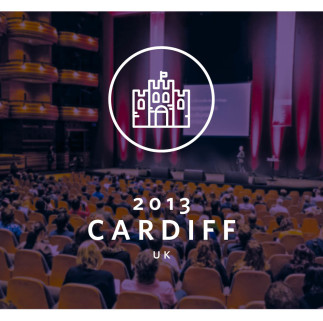 Creating value for Quality of Life
»I remember when a lucky group of attendees were invited to the Nobel Prize Ceremony room at City Hall! It was evident that the government and the public sector were perceiving the strong relevance of service design.« – Birgit Mager
Discover more about SDGC 2014 here.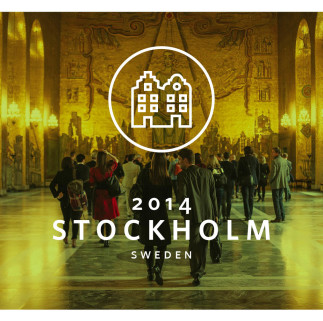 A Journey to Value
»Looking at the attendees and speakers, I was struck by just how international the SDN had become. We literally had every continent and every major country represented in New York.« – Alex Nisbett
Discover more about SDGC 2015 here.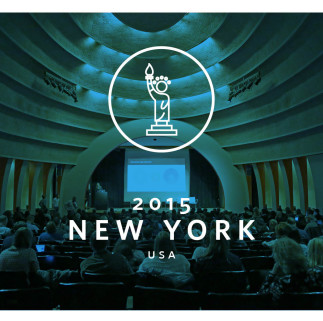 Business as Unusual
»We were back to where it all began! But bigger. Better. All grown up. There was so much great content. Like the talk about how we need more service design but don't have enough service designers.« – Jamin Hegeman
Discover more about SDGC 2016 here.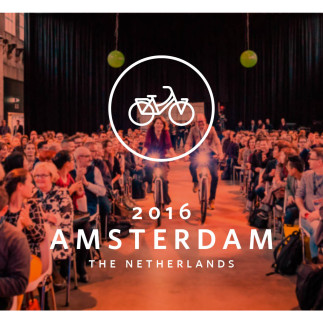 Service Design at Scale
»One decade of global SDN conferences! Madrid was not only reflecting on Service Design at Scale but it was also scaling our conferences. Bigger, better and breathtaking.« – Birgit Mager
Discover more about SDGC 2017 here.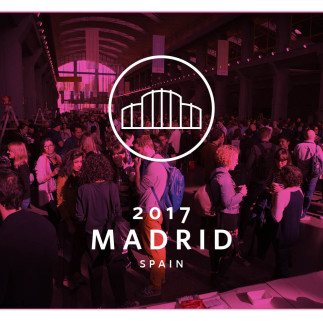 Designing to Deliver
Stay updated about our latest SDGC which will take place in Dublin on 11th and 12th October 2018.
Discover more about SDGC 2018 here.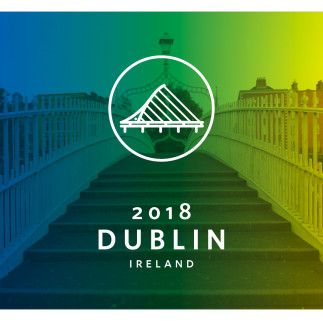 Got a question? We got answers!
Read FAQ
Our Frequently Asked Questions section will give you answers on general topics, for example the aim of our conference or where it will take place, or more practical questions like how to buy SDGC tickets, how to submit a speaker proposal and how to become a partner or volunteer at SDGC.