Chapter events -

China
When the Service Design day meets Children's Day

User-centered changes are quietly spreading, the boundaries between different industries are becoming increasingly blurred, and service design has rapidly become a competitive tool. Service design is people-centered, breaking the product-oriented business model, it now serves as a full-link pattern to bring products, users, and companies together.
We invite you to think about the following questions:
How can Alibaba Retail establish its online and offline full-link experience?
What's the biggest challenge?
Why are Facebook and Google the technology company that everyone pursues to work for?
What do they have that really attracts all the talented people?
CEOs and children, who are more creative?
Why is it easier for children to achieve their goals while also touches people's feelings?
There's no making without breaking!
June 1st, Being the major unit of Global Service Design Network Shanghai,
China Bridge will join other branches around the world on June 1
to organize an International Service Design Day.
Keynote speeches, group discussions, case sharing and Children's day parties will be held.
Spots are limited, register now!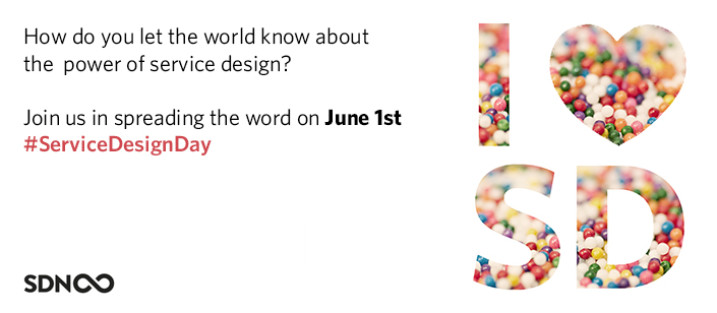 Guests (afternoon):
Cathy Huang
Founder of China Bridge; Chairman of the Global Service Design Network (SDN) Shanghai; Visiting professor of Academy of Arts & Design, Tsinghua University.
Speech Topic: Chief Design Officer, Drive Design to Strategy
Speech Introduction: Customer Experience multiply Employee Experience, taking the Innovation Leading position.
ChaShan
Ph.D. , User Experience Expert and Service Design Specialist of Alibaba New Retail Design Center
Speech Topic: New Retail Service Design Practice – Tmall Pop-up shop Design
Speech Introduction: How do we better understand the design thinking behind the project, through the past and present situation of the Tmall Pop-up shop and the problems encountered during executive process?

Vicky Zhang
Business partner of China Bridge. Former employee of Alipay and Ubisoft.
Speech Topic: How CEOs Learn Creativity from Children
Speech Introduction: When adults can't figure out the problem sometime, children's innate agility and inspiration often break the ice and move it forward. It is time to learn from children.

Guests (night):
8 winners of the 2017 China Service Design Competition will share their cases in the form of pechakucha.
Outstanding cases of the 1st Service Design Award
1. Ririxinshu(日日心塾)creative base in Taipei, Taiwan, China
Zhang Ruishan , Gao Zhangxue Corporate Image Planning (Shanghai) Co., Ltd. Executive Director
2. Izhaohu(爱照护)eHome——Community Home Care service design based on the charges according to effectiveness
Wu Lili , Shanghai Aixiang Nursing Pension Service Co., Ltd. Chief Services Design Officer
3. Service design for Orange Dental for Kids(极橙儿童齿科) Zhang Weiyi, Shanghai China Bridge Innovation Business Consulting Co., Ltd. CBi Business Partner
4. Mobile smart care project for Hengyang Central Hospital
Zhang Congcong, Hunan Lantern Medical Technology Co., Ltd. General Manager Assistant
5. Community Smart Bank space design under service design concept
Xu Wei, Nanjing University of Science and Technology, Senior craft artist
6. B.O House-BEIJING OPERA CULTURAL INHERITANCE
Wang Lu, Tongji University, Postgraduate
7. Service Innovation Design of tailor-made travel in Northern Europe
Lai Xiaodong, Guangzhou Academy of Fine Arts Public and Service Design Studio, Service Designer,
8. Yuanjuchang(原聚场)
Zhang Chongfei, DongYuan Estate,Marketing Management Center Community Development Group Leader
More mysterious guests will attend China Bridge and share more
Time :1st June 2018
Location :Room 202, Building C3, 800 Changde Road, Jing'an District, Shanghai
Arrangement :
14:30-17:30 Keynote speech + Group discussion
(Invitation required, limited to 30 signups)
18:30-20:30 Pecha Kucha + Party
(Dress code: Childlike)