Chapter events -

United Kingdom
Fantastic! Great fun! Let's do it again! Just some of the comments at the end of a fun packed evening of feisty service design debate at SDN FightClub in London. SDN UK team had a great turnout with people making it through the rain and busy Oxford Street crowds. All seats were taken, standing room only and we were all ready promptly for 6.45pm.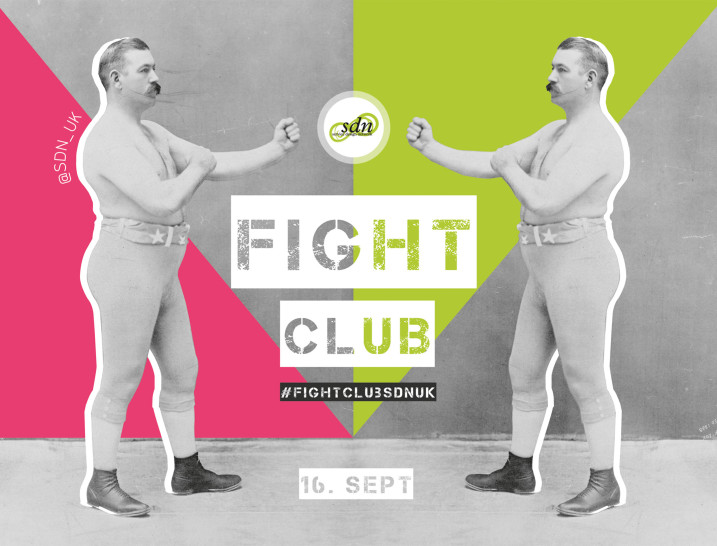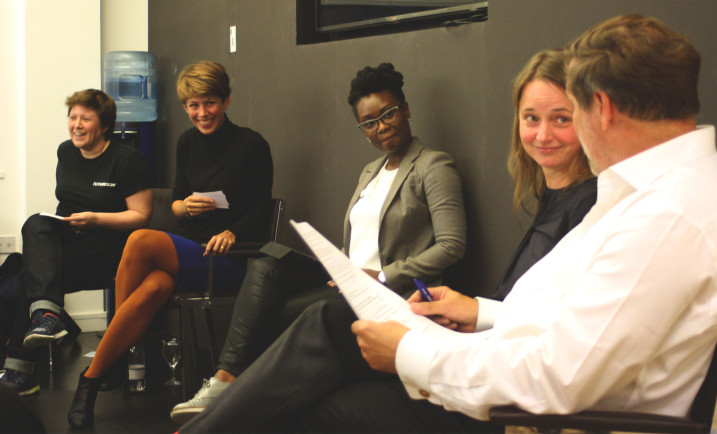 The teams had been briefed with three questions and were asked to pick sides and prepare their cases for each perspective before the event. Final preparations were made as the crowd gathered. Boxing gloves were on!
Round 01: Airbnb is a good example of service design
TEAM A WERE AGAINST AND TEAM B WERE FOR
We heard about real first hand experiences, supportive linked up support services making the delivery of the full service easy. We heard how communities of useres developed and peple enjoyed experiencing cities from a different and highly engaging perspective. We heard people's worst fears and considered what would happen if people held crytal meth parties in your flat? We wondered if it was actually a service and if it wasn't instead a platform with lots of services around it... The Debate went on. Lola marked time with the – global service Jam famous – rubber chicken and victory went to team B – We agrees that AIRBNB was a good example of service design.
Round 02: Santander/Boris Bikes is a good example of service design
Team B were against and Team A were for
Carrie was on her feet no light touch here she meant business, post cards fell to the ground as each punch point was made – 'they're uncomprehensible as a service!' Then team A hit back with – 'look at the number of users! People are voting with their feet.' The debate challenged Londoners and non Londoners alike – why no crash helmets? – why so heavy? – but look at how many people use them! The rubber chicken squeaked again and votes were made and quickly counted – could you believe it? victory again went to Team B.
Round 03: It is best to follow an iterative service design approach, using simulation to dynamically design and test
Team A were against and Team B were for
The final fight started… iteration iteration iteration came the message from FutureGov's corner. We might think it's great but it's what the users think! Team A then blew in a side punch – simulation is not the same as prototyping! Hannah's hands were in the air! Referree was called in – the audience quickly turned to google and the great wikipedia confirmed – simulation is indeed not a real but artificial testing environment. There could have been tears, but the referee quickly concluded that the question had been understood differently by each team so called the final fight a draw.
UK team wasn't finished!
They still had time and the Lola sparked off another debate on Data and Service Design, quantative and qualatative research, who did what, how and what was good practice? Can service designers actually do qualatative research? The debate and discussion covered some really interesting ground and left us wanting more… but final time was called again.
Who were the winners?
Congratulations to Team B! 2 fights to the FutureGov duo, Carrie Bishop and Simone Carrier… great winners of the SDN FightClub. Commiserations to the sparkling team never the less of Graham Hill and Hannah Kops.
This article was written by Kathryn Grace
The original photos can be found in the UK website.