Chapter events -

Japan
サービスデザインネットワーク・ジャパン(SDN Japan Chapter)は、『サービス・スタートアップ – イノベーションを加速するサービスデザインのアプローチ』の著者で、サービスデザイン・エージェンシーのパイオニアであるLivewrokブラジルオフィスの前CEOのテニー・ピニェイロ氏を招き、同書の出版記念講演(同時通訳付き)を開催します。
「 Design Thinking gets Lean / デザイン思考とリーン・スタートアップの統合」
本講演では、スタートアップや企業に向けて、前世紀に築き上げられた「作って、売る」型の産業ロジックから脱却する重要性を説き、それに代わる、ユーザーの「学ぶ、使う、記憶する」ジャーニーを中心としたサービ志向のアプローチを提示します。また、今日の産業社会が直面する様々な課題を踏まえ、既存の、また新規のビジネスがそのような転換を成功させるために、人間中心のデザインとサービス志向のメンタリティを融合させることがいかに有効かを説明します。そして、これらの考えを実践に移すため、デザイン思考とリーン・スタートアップに代表されるアジャイル開発をシームレスに統合する、MVS(有益最小限のサービス)の手法へと導きます。
参加申し込みは下記サイトよりお願いいたします。
http://servicestartup.peatix.com
18:15 開場
19:00 出版記念講演
  「 Design Thinking gets Lean / デザイン思考とリーン・スタートアップの融合」
   テニー・ピニェイロ(Livework ブラジルオフィス前CEO、EISE創設者)
20:00 Q&A
20:30 懇親会(※懇親会の費用はチケット代金に含まれます。)
21:30 終了
–
主催:SDN Japan
協賛:株式会社ACTANT
協力:早川書房、慶應義塾大学G-SEC研究所(武山 政直プロジェクト)
定員:80名
参加費:3,000円(懇親会費含む)
講演者紹介
テニー・ピニェイロ(Tenny Pinheiro)
サンフランシスコ在住。デザイン思考やサービスデザインに関する著書を多数執筆。サービスデザインとアントレプレナーシップの両方の視点から、現代のビジネスに必要な考え方を説く。ピニェイロ氏の名前は、世界的なサービスデザインエージェンシーであるLiveworkブラジルオフィスの創設者および前CEOとして知られる。近年は、サービスイノベーションを専門に教える教育機関EISEの設立者として、またデザイナーと企業をつなぐプラットフォームServiceDesignSprints.com発起人として、サービスデザインを通したアントレプレナーシップに関する教育、指導に情熱を捧げている。同氏はFortune500企業やNGO、政府機関に対するコンサルティングも行い、Core77にてサービスデザインについての記事を連載している。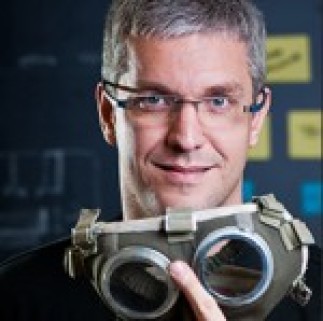 その他
※内容は予告なく変更になることがあります。
※お申し込み後のキャンセルは承っておりません。
※チケット購入後に出席が難しくなってしまった方は個別に代理参加者を立てるなどしていただけますと幸いです。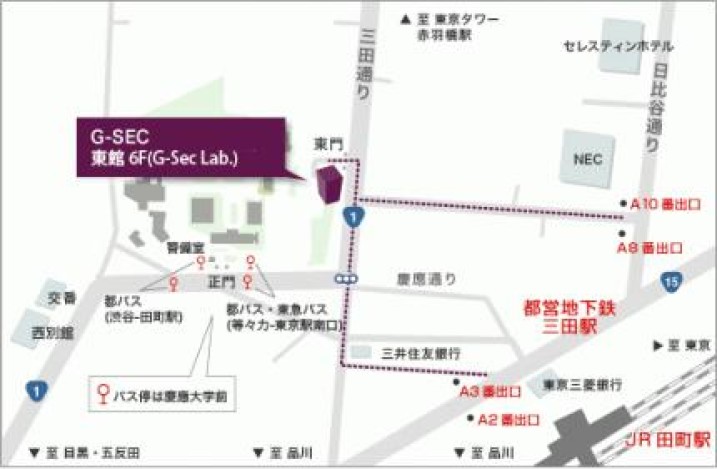 The Service Startup – Design Thinking Gets Lean
A Lecture Event / Service Design initiative
Service Design Network Japan Chapter invites Mr. Tenny Pinheiro to hold a lecture event on his recent book titled The Service Startup – Design Thinking Gets Lean. In this keynote, Tenny explores the reasons why startups and enterprises need to move away from the "make and sell" industrial logic we've been exploiting over the last century. To take its place he proposes a new service oriented mindset that carries the idea of "learn, use and remember" user journeys. He also discusses the challenges our industrial society is facing and how the combination of human centered design with a service oriented mentality can be key to help new and existent businesses make this shift. Then he will take you on a journey through the MVS – Minimum Valuable Service – model. This model can seamlessly integrate Design Thinking into any Agile development cycle, like Lean Startup.
Date: November 11, 2015
Venue: G-sec Lab. (East Bldg. 6th Floor) Keio University
Program:
18:15 Registration
19:00 Book translation commemorative talk :
   Design Thinking Gets Lean
   Tenny Pinheiro
20:00 Discussion with audiences
20:30 Party
Host: SDN Japan
Supports:Actant, Inc., Hayakawa Publishing, Keio University
Tenny Pinheiro, living now in San Francisco, CA., is the author of three books on Design Thinking and Service Design including The Service Startup: Design Thinking gets Lean. These books all cover the intersection between service design and entrepreneurship. Pinheiro is known as the founder and former CEO of the Brazilian office of Livework, the global pioneer Service Design agency. He also founded EISE, the School for Service Innovation providing a pioneer educational program to teach and accelerate entrepreneurship through service design. This year, he also founded the service-design for all initiative Servicedesignsprints.com to support collaboration between service designers and SMEs. He advises and consults for Fortune 500 companies, NGOs and governmental agencies, and writes a service design column for Core 77.