Chapter events -

Finland
The award-winning documentary on Nordic Service Design is finally here!
The event was a huge success with over 200 participants. Thank you for OP for hosting!
Please view the award-winning documentary here!


- - - - - - - - - -


Be the first to see it at the Nordic Service Design documentary premiere during a roadshow through the scandinavian cities.
• FROM THE FILMMAKERS
"We started to put the spotlight on great work; to connect, celebrate and promote Nordic Service Design, highlighting the expertise of the designers and their relevance worldwide.
During that time, we have interviewed some of the leading practitioners in Denmark, Sweden, Norway and Finland. They shared their story and vision on what is unique and forward thinking about Nordic Service Design and what makes Scandinavia a leader in this field."
• AMONG THE INTERVIEWEES
Anne Stenros, Chief Design Officer of the city of Helsinki, Finland
Thomas Hammer Jakobsen, Founder of Copenhagen living lab, Denmark
Anne Beate Govind, Project Manager of Oslo International airport, Norway
Tomas Edman, General Manager of ExperioLab, Sweden
Have a look at the teaser trailer: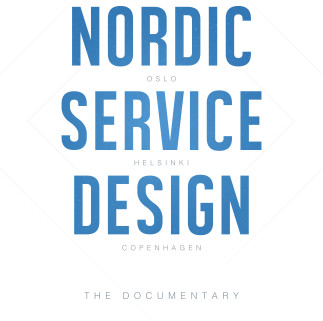 Upcoming Screenings
On January 18th at 6 pm at Gebhardinaukio 1/ OP Financial Group HQ, Helsinki (more info here).
Attendance is free. In addition, there will be a few capturing talks about the current state of service design and afterward drinks. Please bring a friend who you'd like to introduce to service design. The house will be packed with service design professionals ready to immerse you in the fun, joyful and empathetic world of human-centered design.
On January 23 at 5:30 pm at Folkteatren, Gothenburg (more info here).
It's free. Make sure to get your ticket now. Limited seats. Stay and chat! Take the opportunity to get to know the Service Design community in Gothenburg. We will treat you with drinks and snacks.