About Van Sedita

Newark

|

United States
Researcher at heart and implementer by nature.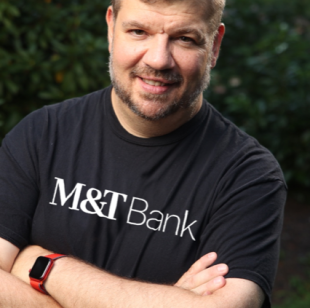 M&T Bank, Service Design Lead
Van believes that holistic and inclusive, world-class, experiences can help us all change for the better. To that aim, Van has been listening, teaching, and creating experiences to solve human and business problems for 25 years. Van started his design career in New York City helping an agency with in-branch graphics for Chase Bank, and then moved over to designing online experiences as the internet became a staple in everyday life. A few years ago, Van departed NYC to live in Wilmington Delaware where he worked for Capital One as they grew their design team and acquired Adaptive Path. This career experience was key to Van refining his empathic and strategic skills. Most recently, Van was apart the Client Experience team at Vanguard where he led UX strategy for a multi-device design perspective and eventually the Security and Authentication family of Journey Labs. Van brings his passion for holistic and inclusive experiences to M&T Bank to support the refinement and growth on their Commercial Lending team.
To me, service design means...
Service design is how we enable everyone to improve, including ourselves.
---
Related members
From the same Organisation