About Ren Chang, Soo

Kuala Lumpur

|

Malaysia
experimenting at the intersection of data & design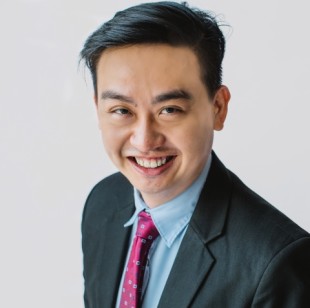 RHB Banking Group, Head, Risk Strategy & Innovation
Ren Chang leads the risk innovation lab at a regional financial services organisation; where he experiments with risk-based machine learning models, and designs conditions to cultivate risk culture.
Ren Chang helps professionals & business leaders get better at design thinking in real-world projects, as a teaching lead at IDEO U. He is a design thinking coach with HPI D-School in Potsdam, and co-delivered design thinking bootcamps alongside the Stanford d.school professors. In addition, he is a contributor to This is Service Design Doing; a service design practitioner's handbook.
Ren Chang continues perfecting his craft in hosting and harvesting conversations that matter. He has facilitated workshops in countries such as Vietnam, Turkey, India, Hong Kong, Singapore, Germany, and Malaysia.
Ren Chang's past experience includes talent management, and organisation effectiveness in the financial services industry. Additionally, he was a management consultant with Deloitte and PwC.
Ren Chang was educated at University Putra Malaysia and holds a BEng Computer & Communication Systems. In addition, he holds a MSc Management Psychology from the University of Nottingham.