About Matthew Dexter

Humlebæk

|

Denmark
Hi - I'm Matt. I began as an engineer... but I realised after two years at uni that I'm definitely not one. So, I became a design researcher through startups, public sector, and being a consultant.
I'm happy to...
Go for
a coffee
Show you
my company
Show you
my city
Contribute
content
I moved to Denmark a year ago - and I love it. I'm all about the cycling, smørrebrød, and julebryg.
I love a tough question. One of my previous roles was to find a way to get the lived experience of people who have chronic health conditions (like Cystic Fibrosis) into a traditional product design methodology (I used open source design, 3D printing, and we came up with a great concept for selling customised versions of the products). Wherever possible, if I'm facilitating a workshop I like to use play as a mechanism. I'm a Lego Serious Play certified facilitator, and I am trained in the 'scandinavian tradition' of participatory approaches. I love working with others, and enjoy most of all meeting with 'real people' who live 'out there' and use our products. It's a real privilege.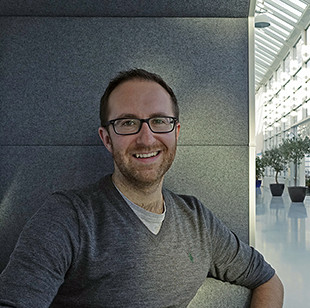 Matthew's interest in Service Design
Without preaching to the choir; we all know that the intangible aspects of human experience can be 'designed'. My interests lie in making sure that the intangible aspects of living with intimate healthcare needs can be the very best they can be. It's a refreshing pleasure to work in a place that feels the same way. What does it mean to have a 'great experience' using an Ostomy appliance? An intermittent Catheter? What does accessing these products, support, or even participating in their development look like? How do you make this product & service mix work well with a nation's health service? Tough questions, right? This is my interest in Service design.
---
Related members
From the same Organisation