About Magda Kochanowska

Warsaw

|

Poland
I am Design Strategist and, together with Weronika Rochacka Gagliardi, co-founder of strategic design and service design consulting agency - DESIGN PROVISION.
I'm happy to...
Go for
a coffee
Show you
my company
Show you
my city
Contribute
content
Host events
in my area
I am proficient in Spanish and fluent in English. Spain is my favourite place on Earth.
I am specialized in in-depth planning and outlining designing processes. I have practical knowledge of various design methodologies, working freely within creation of processes, products and services. Since 2012 I have been doing practical project and workshop-based work, e.g. for: ING Bank (Poland, and Nederland), Millennium Bank in Poland, the National Audiovisual Institute in Warsaw, Saint Gobain, Paradyż (tile manufacturer) and many others. Since 2005 I have been lecturing at the Faculty of Design at Academy of Fine Arts in Warsaw, where I have completed PhD in 2010. I teach Service Design at the SWPS University in Warsaw.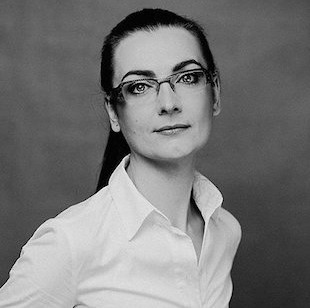 ---
Related members
From the same Organisation