About László Ágoston

Budapest

|

Hungary
I experienced a lot as sociologist, researcher and social innovation catalyst - and I always met their limitations. As service designer we are always a team who can prove its business&social impact.
I'm happy to...
Go for
a coffee
Show you
my city
Contribute
content
Host events
in my area
Phone: +36.30.23.11.050 Skype: laszlo__agoston
I love to work in team and real partnership. I attract to hopeless challenges. I enjoy seeing people got infected by design thinking. I miss a tolerant, constructively positive and unquestionably democratic atmosphere/mindset in my country. I live in a patchwork family with 5 children. I'm proud of the TeleCoin project from the past (2015, Isobar Budapest/DentsuAegis): our solution was an immaterial (non-financial) incentive system for sales reps. And I'm proud of our team at Labstore/Y&R working on an irregular bank retail concept with MagNet Bank.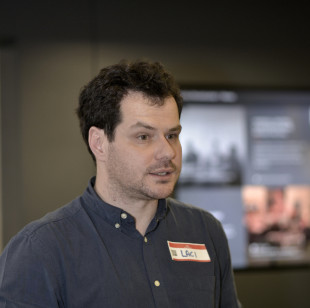 László's interest in Service Design
Solving corporate business challenges. Doing the sales of service design - and improve in it day by day. Delivering innovative solutions that really work. Open up isolated, corporate minds. Knowledge sharing and learning from case studies. Working with service design enthusiasts - and energized, visionary people with shine in their eyes in general.
---
Related members
From the same Organisation