About Katie Bain

Dundee

|

United Kingdom
Development Officer for the Service Design Academy, committee member for SDN-UK Chapter. I am passionate about building capacity and educating the world in Service Design.
I'm happy to...
Go for
a coffee
Show you
my city
Host events
in my area
Service Design Academy offers accredited training at College entry level - the first of it's kind!
I originally trained in Scots Law at the University of Dundee before completing a Masters in Leadership and Innovation which led me to finding service design. Service Design and Design Thinking has completely flipped my mindset and how I approach life including work. Since then I have worked on projects with Open Change, NHS Tayside and Dundee & Angus College including Global GovJam 2017 and 2018, co-designing new opportunities within curriculum and improving College Services.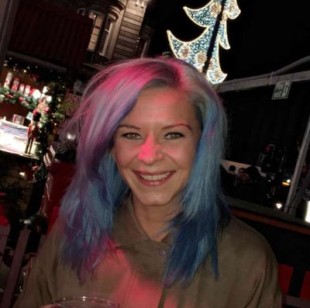 Katie's interest in Service Design
My passion and enthusiasm for Service Design comes from the positive effects and impact that I have witnessed being involved with a range of projects. Dundee and Angus College have fully embraced service design and we are looking at how we can build this into our curriculum as well as our services. My interests in service design are fundamentally around building capacity, educating others and spreading my love for service design.
---
Related members
From the same Organisation Chris Muir
Service Design Academy - Dundee and Angus College
View Profile Jo McNicoll
Service Design Academy - Dundee and Angus College
View Profile

Caron Sandeman
Service Design Academy - Dundee and Angus College
View Profile