About Jennifer Jones

Dundee

|

United Kingdom
I'm a lecturer at the Service Design Academy based at Dundee and Angus College in Scotland.
I'm happy to...
Go for
a coffee
Show you
my company
Show you
my city
Contribute
content
Host events
in my area
I split my time between SDA & freelance as a digital media practitioner and independent researcher.
I thrive in diverse projects that focus on media education and digital storytelling, making the transition into service design after completing my PhD this year. Over the last 10 years, I have worked at intersection of action research, digital and community empowerment , with a focus on capitalizing on major events (such as Olympics and Commonwealth Games) by facilitating practice-led digital projects that support digital and media literacies. I have developed skills in film-making, citizen journalism, workshop facilitation and design, as well as interests in alternative opportunities for education - with the SDA being a natural fit to begin my new chapter.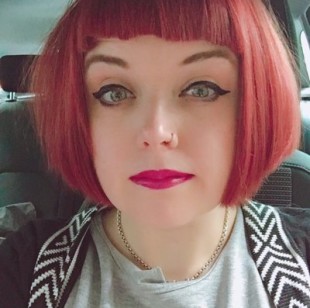 Jennifer's interest in Service Design
Service design provides me with a shared language and a supportive community to explore ways of doing things better. As an educator in a pioneering academy, it provides a space to test new ideas, methods as well as working with other passionate people who share values of inclusive knowledge sharing - but also have fun whilst doing so. As a radical, it is opportunity to challenge the status quo, challenging existing structures and power relations. And as a digital storyteller, the chance to skill-share, learn from others and to capture and amplify voices of persons who are often left out of decisions made on their behalf.
---
Related members
From the same Organisation

Katie Bain
Service Design Academy - Dundee and Angus College
View Profile

Caron Sandeman
Service Design Academy - Dundee and Angus College
View Profile