About Jeanne Marell

Humlebaek

|

Denmark
Jeanne led the development of Coloplast's Design DNA, then rolled it out across new innovation projects. She is now leading the team establishing a new best-practice for user/design research.
I'm happy to...
Go for
a coffee
Show you
my company
Show you
my city
Contribute
content
Host events
in my area
Alongside my career in research/design/strategy, I am also an independent jewellery designer-maker.
Jeanne is a design leader with over 13 years of experience both in-house, agency-side and public sector. She has worked for some of the largest brands in automotive, consumer electronics, telecommunications and healthcare, covering research, strategy and all aspects of design: product, service, retail, and CMF (colour, material, finishes). Having worked for companies such as BMW, Bowers & Wilkins, General Motors, Hewlett Packard, HMRC (UK's tax office) Hyundai, Nokia, Samsung and TomTom, Jeanne has deep knowledge of physical and digital products, as well as service design.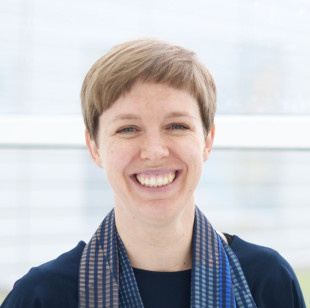 Jeanne's interest in Service Design
Our current approach, methods and culture in the team are very much service design-driven. Whilst traditionally Coloplast has been a manufacturer of physical products, the future will likely include digital products and services as well. As such, we're on a journey to grow the company: the breadth of its user experiences, the teams that create them, the culture and the skills required to deliver them. Exciting times!
---
Related members
From the same Organisation