About Hazel White

Dundee

|

United Kingdom
I am Director of Open Change an innovation and service design agency based in Scotland. I've been involved in design practice, research and education for 25 years and founded Open Change in 2014.
I'm happy to...
Go for
a coffee
Show you
my company
Show you
my city
Contribute
content
Host events
in my area
Everyone can be a Service Designer
I lead on strategy and facilitation for Open Change. I bring organisations and their service users together to co-create better services. With the Open Change team we are currently developing programmes to build capacity in service design practice inside organisations - to enable them to design better services independently. For the last two years I've delivered a programme online and at the University of Cambridge on Change by Design to 120 Queen's Young Leaders from Canada to Cameroon (with Andy Young). I set up and delivered Design for Services, one of the first postgraduate programmes in Service Design at the University of Dundee before focussing on working inside organisations.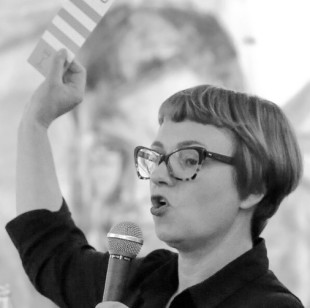 Hazel's interest in Service Design
I'm passionate about supporting organisations to build their own capacity in Service Design. By understanding how services are currently experienced from diverse viewpoints, listening to what people need and involving them in the design of new services, organisations can co-design effective and efficient services for the future. This is especially important in the public sector, where resources are stretched, and staff do not have the flexibility to undertake long periods of study leave to gain new skills. I believe training the workforce to think creatively and apply service design thinking and doing in their daily work will create a public sector that delivers the services we need.
---
Related members
From the same Organisation