About Eleonora Carnasa

Sofia

|

Bulgaria
Service Designer with experience in over 20 projects across different geographies.
I'm happy to...
Go for
a coffee
Show you
my company
Show you
my city
Contribute
content
Host events
in my area
My recent experience is being service designer in multimillion corporate transformation and acceleration programs in the Netherlands, Germany and Romania where I lead the design part in multidisciplinary teams, helping them to scope and define problems, conduct qualitative research, gather insight, ideate, prototype and test. The usual lenght of the initiatives is four months in which teams are faced with varied challenges and undergo personal and professional development. In order to help them move faster and smoother, I have polished my facilitation and stakeholder management skills.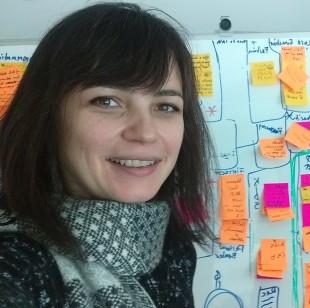 Eleonora's interest in Service Design
I am representing SDN in Bulgaria and my mission is to grow the Bulgarian community. Having an international experience is crucial, so I am open for short-term contracts around Europe. I am also teaching Service Design and Social Innovations at an executive master degree in Sofia and I do signature trainings in storytelling, creativity and social innovations.
---
Eleonora's contribution
---
0 0
---
Related members
From the same Chapter