About Corinne Leulier

Paris

|

France
Designing engaging user experiences through smooth interactions, relevant innovations and technologies.
Corinne is passionate about...
design and culture

,

service design methodologies

,

innovation

,

service design thinking

and

design education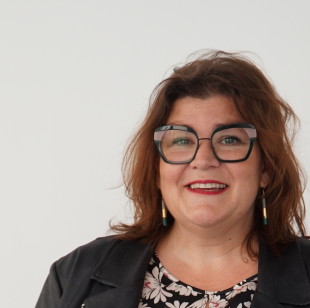 Idean France, Head of Design
Passionated about digital services and awesome design.
I believe and know that great user experience can change the world. It all starts with awesome people, carefully hand-picked projects and crafting a work environment that supports brilliant and amazing work.
I work on exciting and innovative projects by establishing new relationships with clients.
My clients are CxOs and other high level R&D, IT, business development and marketing executives in various industry-leading User Experience companies who specialize in bank industry, automotive and mobile technology, services, just to mention a few.
At Idean, we engage with them with poise, expertise and experience with our natural talent for listening and understanding to provide creative solutions for their business problems.
I also work in selected client projects as a consultant in my area of expertise (e.g. digital transformation, change management, UX and cognitive psychology).
At Idean, the work environment pushes you to learn and grow. We are proud of our many and diverse clients that allow our employees to constantly learn as they adapt their own approaches for handling new and existing client relationships. We work independently and occasionally as a part of multidisciplinary teams with these diverse clients, who range from start-ups to Fortune 500 companies
To me, service design means...
Service Design analyzes all the activities, infrastructures, communications, people and material components involved in a service in order to improve both the quality of service and the interactions between the service provider and its customers (official definition). Specifically, service design is about tailoring a service to fit the needs of the user and the customer. Service Design can be used to enhance an existing service or to create a new service from scratch. In terms of service design - it may be helpful to remember that a design is not complete until someone uses it.
---
Related members
From the same Organisation