About Benjamin Little

Salem

|

United States
Ethnographer/Strategist. I specialize in a mix of field work and strategy creation particularly at the overlap of human experience and technology-driven opportunities.
I'm happy to...
Go for
a coffee
Show you
my company
Show you
my city
Contribute
content
Host events
in my area
Though I'm a sector vagabond and enjoy meeting new markets, I really love food projects.
A few years ago, I combined what had been separate experiences in ethnographic research and corporate strategy. At first, I was particularly interested in design strategy around the role of automation in human experiences (and what forms of restraint we might need in implementation), but I've since moved to an agency role where I apply human-centered design and business strategy to a broad range of issues, typically for larger companies.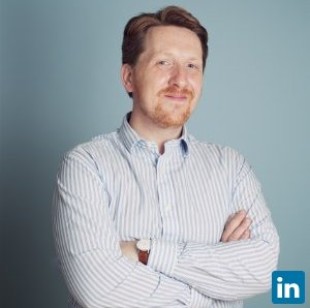 Benjamin's interest in Service Design
In the past, my strategy work would lead to new workstreams in process design, industrial design, or experience design groups. As Service Design gains traction among the markets in which I work, it allows us to govern complex systems through the customer journey we are trying to create and has allowed my team to continue working towards a complete human experience. I believe Service Design has given us permission to extend that complex view of human experience in a useful way, so we don't immediately reduce our focus just to the touchpoint perspective, but keep an eye on the complex system of which those touchpoints are part.
---
Related members
From the same Chapter