Chapter events -

United Kingdom
SDN UK hosts a day of inspiring and engaging talks form industry luminaries and thought leaders exploring the future of the Service Design industry.
Service Design at the London Design Festival 2018 with the SDN UK Chapter & LCC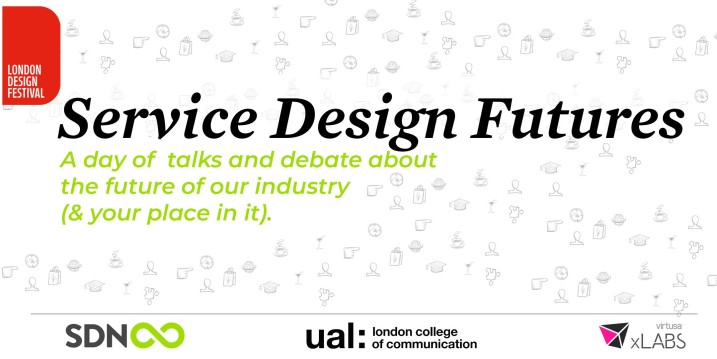 Join us at the London College of Communication during London Design Festival for a day of talks, panels and networking. We'll focus on how the Service Design space is evolving and explore how the role of practitioners is changing, how companies view Service Design and the business value that it creates and how students are being prepared for the brave new world of work.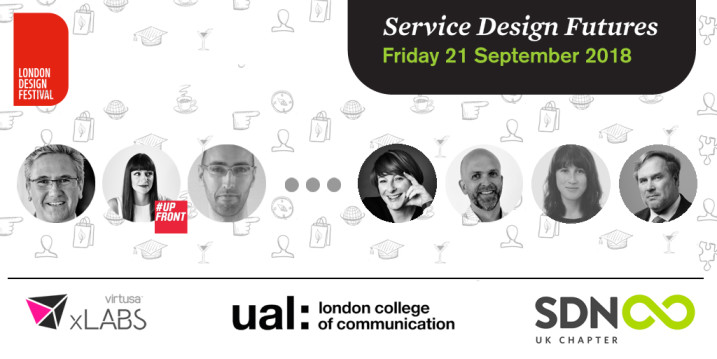 Booking now open for Service Design Futures - a one day Service Design conference, providing world class speakers, focussed on the future of our industry. Come and join the debate on the 21st Sept at LCC.
Student & Professional Tickets available here!
Thanks to all at LCC for hosting the event.
Come and hear speakers from Designit, Fjord, Futurice, 02, The RCA, Speculative Design Team, NOBL Collective, Livework and Barclays.

Liz LeBlanc

-

Associate Head of Design, Live|Work

Graham Hill

-

Data Director, O2

John Oswald

-

Global Principle, Futurice

Abbie Walsh

-

Managing Director, Fjord & Accenture Interactive

Gustavo Burnier

-

Managing Director, Designit

J.Paul Nealey

-

Service Design Lecturer/Tutor, Royal College of Art

Lauren Currie

-

Managing Director, NOBL Collective

Clive Grinyer

-

Design Director, Barclays