About Martyna Tarnawska

Kraków

|

Poland
Service Design Lead & Digital Marketing at Socjomania | Hyper Island | SDN Accredited Service Design Professional Facylitator | Digital Management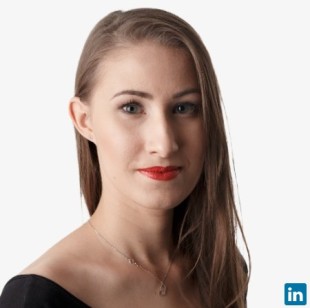 Socjomania, Service Design Lead & Digital Marketing Trainer at Socjomania | Hyper Island Alumni
The digital world & new technologies enthusiast, consultant, project manager, trainer, service design facilitator.
Over +1000 hours of practice in conducting workshops and trainings about service design, design thinking, customer experience, digital marketing, digital trends and content marketing. High skills in public speaking, storytelling and design presentation for multiple types of audience (top-management, regular employees, students). Focused on change management, data-driven approach and understanding model business to improve all operations inside.
I've got +5 years of experience in long-term consulting for clients from various industries (FMCG, fashion&beauty, IT, education and more). I've worked with such brands as Amway GBS, GDS EY, Storck, TESCO, Kupiec, Canpack, Carrefour, Lafarge, DHL, HPE, Orange, T-Mobile, Ringier Axel Springer Polska or Oriflame. I've specialized in the creation of digital marketing strategies, communication audits and customer experience mapping processes.
An alumni of the MA Digital Management program (Hyper Island, London). Lecturer at the SWPS University in Warsaw, Jagiellonian University, AGH University of Science and Technology, Collegium da Vinci in Poznań, Tischner European University (subjects: digital marketing, digital trends, design thinking, social media, employer branding, user generated content). Also I'm certificated facilitator after KAOSPILOT's masterclass The art and craft of facilitating learning spaces.
✔ My Top 5 Gallup Themes are activating, individualization, input, strategic and learner. It means that I'm a future-oriented thinker with a special ability to personalize results, concentrate on doing and life-long learning.
✔ According to FRIS I'm a visionary, individualist.
To me, service design means...
Service design is about redesign current world and experiences to create a new solutions for the future.
---
Related members
From the same Chapter

Katarzyna Młynarczyk
Socjomania Accredited Organisation
View Profile

SDN Accredited Master