About Ben van Rooy

Auckland

|

New Zealand
Strategist and designer with over 15 years' experience leading teams and executing transformational projects across the globe.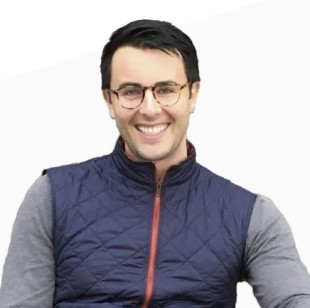 Human Digital, Director
Hello, I'm Ben. I've been transforming financial services organisations for over 15 years!
I am a strategist and designer with over 15 years' experience leading teams and solving problems for businesses across the globe.
Prior to starting Human Digital, I worked at the Commonwealth Bank, Monitor Deloitte, American Express, the Bank of England and GE Capital. I did my MBA at Brown University and the IE Business School and my Bachelor of Commerce from the University of Auckland.
Currently based in New Zealand, I have lived in New York, London, and Sydney. I love hiking, open water swimming, and Mexican food.
To me, service design means...
The best interactions with financial organisations aren't just experiences that are effective and efficient. They are the moments that surprise and delight customers in ways that create lasting relationships. Service used to be defined as individual moments; such as making a withdrawal at a branch or applying for a new credit card. But it has evolved into a journey, a collection of moments that define the experience that people have with your organisation.
---
Related members
From the same Chapter