About Damien Nunes

Maastricht

|

Netherlands
Big lovably guy with a passion for design and a love for people!
I'm happy to...
Go for
a coffee
Show you
my company
Show you
my city
Contribute
content
Host events
in my area
"Nothing is too complex, as long as it has parts we can examine!"
Damien has a background in engineering and architecture and he was always fascinated with the relation between design and its intended end-users. In his opinion a lot of design, however sometimes unconsciously, is imposed on its end-users. This observation sparked his interest in user-centered innovation and approaches such as (Service) Design Thinking. He currently trains and coaches students and professionals in the mindset, process and principles of (Service) Design Thinking at the Service Science Factory (SSF) in Maastricht. Furthermore he facilitates business and service innovation projects for companies where SSF leverages the academic knowledge within Maastricht University.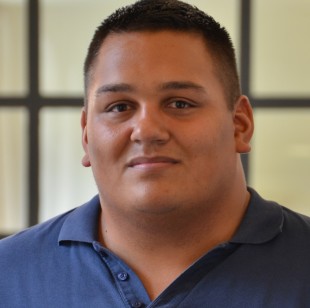 Damien's interest in Service Design
The broad impact across sectors. The high level impact on strategic scale. The low level impact on operational scale. The transformation that both society and business are undergoing, and how Service Design and Design Thinking are trying to provide answers to the obvious challenges and opportunities but also the wicked complex problems of the current 21st century context.
---
Related members
From the same Organisation Carmen Vonken
Service Science Factory - Maastricht University
View Profile

Dominik Mahr
Service Science Factory - Maastricht University
View Profile Sabine Janssen
Service Science Factory - Maastricht University
View Profile