Chapter events -

Netherlands
You must have heard of creativism – but what about CreActivism? The latest event in the series of Service Design Workouts, organised by the Dutch chapter of SDN, took place on the evening of 3 March in the charming setting of the Baantjer Museum café in the centre of Amsterdam. In this – slightly unusual – edition of the workout, participants were invited to embark on a special journey of CreActivism.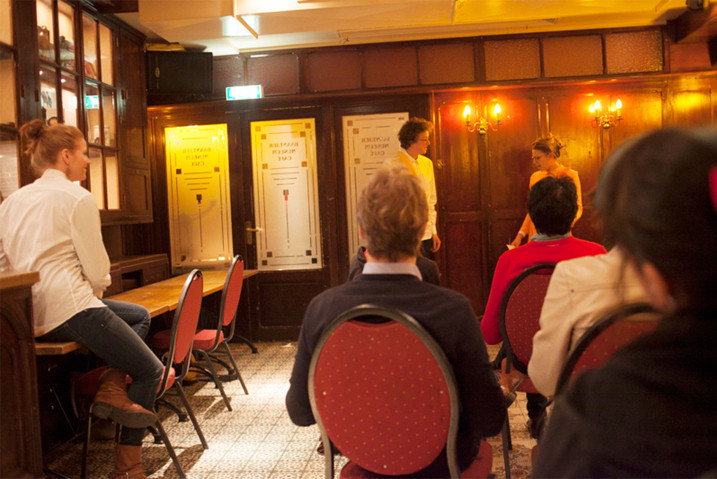 You must have heard of Creativism – but what about CreActivism? "CreActivism, a way of life, a way of doing and thinking, asks the question: 'what kind of creativity is necessary to create a positive sustainable impact in any context'," the event's invitation said. Ok, fair enough, but how is it connected to service design? "CreActivism, however, is not an 'ism' stuck in a rock in time, it evolves and aims to be deeply embedded in society," and goes on: "… you are going to Work Out for yourselves what CreActivism can mean for your practice [service design] and the way you handle situations, whether it is a conversation or a business deal you have to solidify."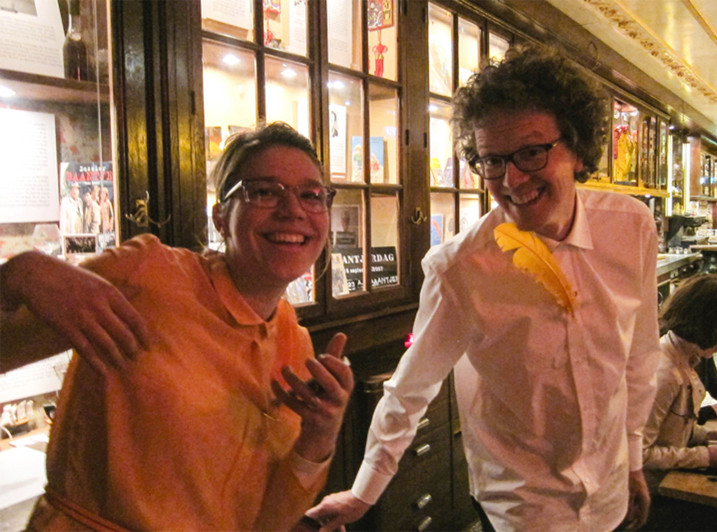 The evening finally arrived and around 20 people gathered to participate in the workout. As a starting point, everyone was given a CreActivistic notebook and had to pick an object that had a complementary pair (for example: a nut and a bolt, a pair of socks, etc.). This way, participants were paired up and the workout was ready to begin. The two CreActivists, Eline Hesse, a graduate of the Design Academy Eindhoven, and Bas Raijmakers, the Creative Director of STBY, guided attendees through an interactive session of performances and reflections. They confronted them with two extremes: first, the cynicism about today's world problems and, second, the delusional optimism of creativity and service design saving the world.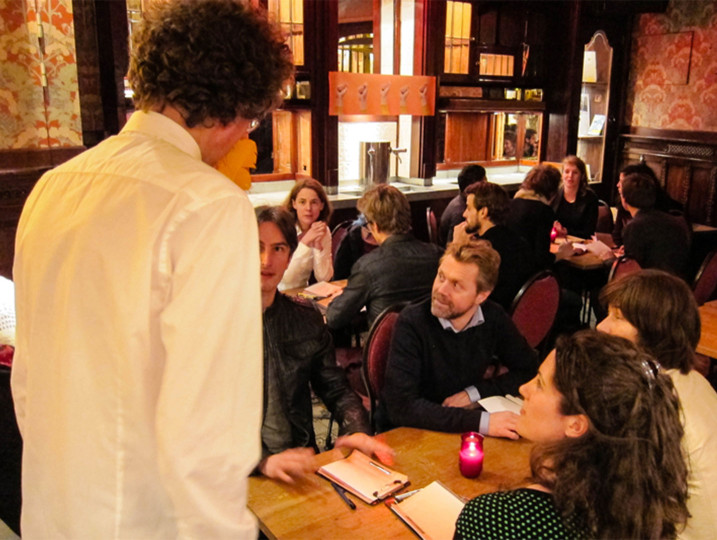 Eventually, CreActivism was introduced as the middle path: asking the positively constructive and realistic question of what kind of creativity is needed to help deal with the issues that the world is facing today.
As CreActivism has an open manifest (you can also find it online), we were invited to make it our own, but also to question it and think about what it could mean for service design. As a result, lively group discussions followed. One of the groups, a mix of service design practitioners, a business student, a strategist and a philosopher, agreed that it can offer a mindset or a vision that can help give service designers a direction or valuable guidelines. Besides, it can act as a connecting force between service design and other fields: CreActivism as an umbrella term that strives for a higher societal goal.
In the end, participants discussed what they would do differently the day after experiencing the workout. Aranea Feleus, a lecturer in service design at the University of Applied Sciences, Amsterdam, would encourage her students to think more CreActivistically and to reflect more often. She said: "Designers essentially should all be CreActivistic."
Overwhelmed with CreActivistic spirit, participants wrapped up the workout, enjoying inspiring discussions over drinks.
If you are curious to find out what CreActivism looks like in practice, head for the official website or Twitter Account.
If you are interested in hosting a CreActivistic workshop at your organisation/company send an email here:
thecreactivist@gmail.com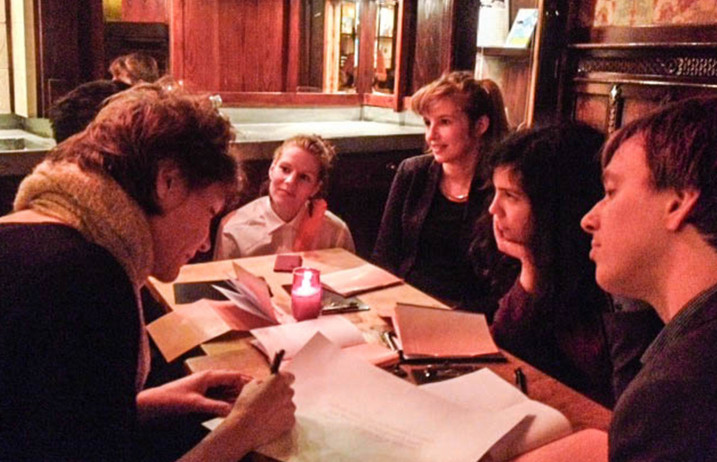 "I thought it was a wonderful workshop. I loved that they invited someone outside the Service Design Network to come and tell us about her experience. The workshop reminded me how valuable it is to reflect on your work and discuss things among peers. I found it especially interesting because the attendees came from a variety of backgrounds. Therefore, the discussion we had was deeper than if I were talking to peers with the same history as me."
- Emma Kropman, service designer at Buro Koos