About Rebecca Walsh

CARRICKFERGUS

|

United Kingdom
Service Design Lead, SDN Ireland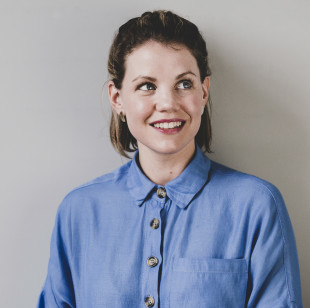 Big Motive, Service Design Lead
Hi, I'm Rebecca! I have a background in Aerospace Engineering with over 10 years' experience in innovation, human centred design and service design. I started my career in Bombardier Aerospace working in aerodynamic design. Very early in my career I was asked to work part-time in the Bombardier Innovation Team on future aircraft design, business efficiency and lean/transformational programmes which inspired me to set up my own design and innovation consultancy in 2015. I have worked with the voluntary and community sector to grow innovation capability as well as working with Equiniti, a leading technology solutions company.
More recently I worked with the Department of Finance Innovation Lab as the first Service Designer in the Northern Ireland Civil Service (NICS). I have worked across all regional government department as well as local Government to promote service design and in particular human-centred design and design for citizens needs.
I currently work as Service Design Lead at Big Motive, focusing on the delivery of high-quality service and experience design projects for a range of clients in both the public and private sector.
To me, service design means...
Designing relevant, meaningful products and services to benefit citizens globally. Very interested in using service design to promote sustainability and combat climate change.
---
Related members
From the same Organisation