About Kamill Koszo

Urom

|

Hungary
I always worked on brand experiences, whether it was communication, visual or strategy. I'm an empathic and passionate guy who learned the importance of the holistic customer experience.
I'm happy to...
Go for
a coffee
Show you
my company
Show you
my city
Host events
in my area
Kamill is probably the youngest SD consultant in his country. Twitter: @koszokamill
We have a very different definition of "service" here in Hungary & it's my personal goal to absolutely change the customer experience in this country. In fact, this mission to promote the customer-focused, service-oriented mindset goes hand in hand with re-thinking the entire system from the outside in. As the youngest Service Designer here in Hungary, I feel a huge sense of responsibility, and incredibly energized, about spreading the message of SD.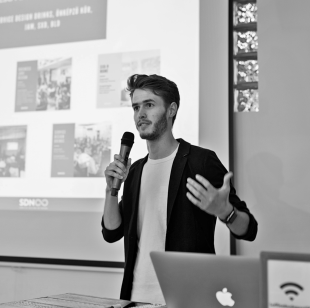 Kamill's interest in Service Design
I've been helping companies design and redesign their services for 4 years now. I started working with startups and then ended up with multinational companies like Telenor Hungary or MOL Group, solving complex problems behind service experiences. I'm passionate about getting to know new businesses, understanding their services and problems through different perspectives, like customers, employees and business.  Although sometimes it's hard to merge different perspectives, it isn't new for me. I come from a big family where I was always surrounded by different opinions and points of view - and where I learned the importance of empathy and true listening, the foundations of Service Design. 
---
Kamill's contribution
---
0 0
---
Related members
From the same Organisation

László Ágoston
Labstore Service Design Agency (Y&R Group)
View Profile Zsófia Rét
Labstore Service Design Agency (Y&R Group)
View Profile

Ivan Kepecs
Labstore Service Design Agency (Y&R Group)
View Profile