About Jacquelyn Brioux

Alexandria

|

United States
Jacquelyn is passionate about...
cultural change

,

employee experience

,

customer experience

,

metrics

,

employee well-being

,

increasing effectiveness

,

co-creation

and

participatory approach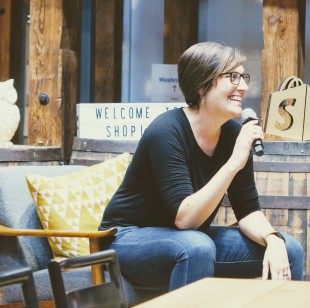 Shopify, Service Design Manager
I currently work remotely for Shopify from Northern Virginia. I was the first in-house service design leader to join the company and have worked tirelessly over the past two years to evangelize a more human-centered, systems-oriented, and data-driven approach to experience design and delivery.
In my capacity as a service design leader, I focus on improving experiential data collection across journeys, channels, and touchpoints; implementing new ways of working that engage service users and service providers in the discovery and design process; and innovating on human-centered success metrics.
I care a lot about involving humans in the discovery and design process and am a fierce advocate for improved experiential data collection systems, upon which effective service design often relies. I believe data needs to be comprehensive and representative, but also analyzed and visualized in ways that are accessible to employees of all roles and levels so we are all empowered to make more informed, human-centered decisions.
I have spent a lot of time researching and experimenting with impact assessment based on human-centered outcomes, mostly related to drivers of happiness, satisfaction, and well-being. I believe project prioritization and evaluation needs to start with human desirability (customers and employees) and then factor in operational and technical feasibility, and business viability. It is the role of service designers to help organizations understand, visualize, and redesign experiences to better support the delivery and evaluation of human-centered outcomes.
As a leader, I try to lead by example through my values of kindness, fairness, and community. I find people management and mentorship incredibly rewarding and enjoy seeing my team members thrive. I'm an Enneagram type 2 and an ENFP.

---
Related members
From the same Organisation