Headline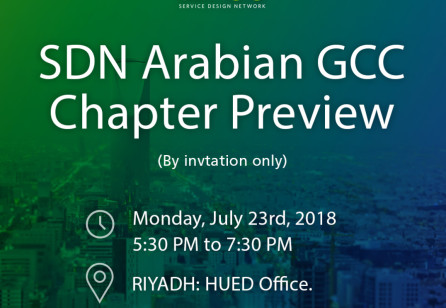 Multi-cities SDN Arabian GCC Preview Even - July 2018
SDN Arabian GCC launch event in three cities.
Continue reading
Discover all Chapters
SDN Arabian GCC
Arabian GCC
Our mission is to strengthen the awareness, adoption, and practice of service design as an approach to the next wave of GCC transformation by building a culturally-aware community of practice and body of knowledge.
Read more
SDN Chapters
Welcome to Service Design Network
Great to have you here. Together, we can share knowledge and learnings, and further strengthen our growing discipline.
Chapters Website