About MAHMOUD ABDELRAHMAN

Riyadh

|

Saudi Arabia
Designing Desirable Glamorous Futures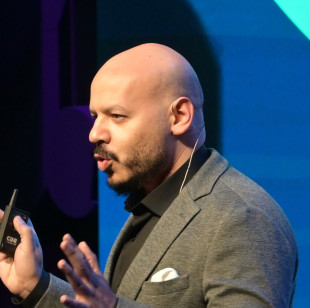 HUED, Managing Partner
I'm not on a mission, but at any moment, I enjoy working to make the world much more desirable by offering ultra-glamorous futures to die for.
Exploring design for Glamour, Desire, Surprise among other topics
I host a weekly talk with the world's top speakers and best-selling authors in the field of Innovation & service design.
Learning from the masters of Fashion, Cinema, Hotels and Luxury.
In my recent track record:
- I built the first Innovation, Service Design agency in North Africa, Middle East and GCC and grew a unique set of leaders that helped me scale that into 30+ hero designers. Beside, being a lovable premium brand, HUED has always been known for being one of the best work cultures in its category.
- Started Riyadh Service Jam and grew it from 2 persons event into 600+ jam, being the largest worldwide twice.
- Established the Service Design Network Chapter for Arabian GCC.
- My clientele includes corporate and government leaders ranging from senior management to ministerial excellencies.
- Led my team to achieve many of the firsts; 1st Government Service Design Lab in Saudi, 1st Saudi Employee Experience Lab, 1st Saudi Gov Design System.
- During the pandemic, I scaled HUED into a global brand, creating some of the best virtual experiences for Miro, and being featured as a partner next to established design brands like frog, Adobe XD and Post-it.
---
Related members
From the same Chapter
SDN Accredited Professional

SDN Accredited Professional