About Chris Muir

Dundee

|

United Kingdom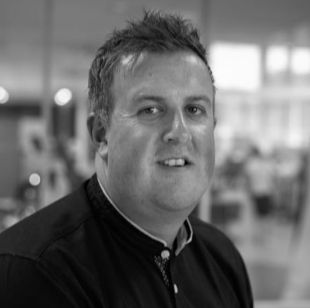 Service Design Academy , Service Design Consultant
Experienced consultant with a demonstrated history of working in the government administration industry. Skilled in Leadership, Government, Conflict Resolution, Management, and Customer Services. Strong community and social services professional with a Bachelor of Science (BSc) focused in Behavioural Science from University of Abertay Dundee.
A love for all things to do with learning and a very serious passion for Service Design!!!!
To me, service design means...
16th - 18th May 2017......I will always remember these dates as it was the first time Service Design entered my soul! I attended my 1st ever GovJam in Scotland's sunniest and coolest little city (Dundee). This started me on a path of realising the true impact of service design and its ability to drive change across cultures and society as a whole. In the last 2 years I have realised that very few things in society are designed with people at the heart. I want to co-create with people to drive innovation across various platforms to deliver the best possible results for the people that matter the most....... 'the stakeholders'.
---
Related members
From the same Organisation


Accredited Master Trainer